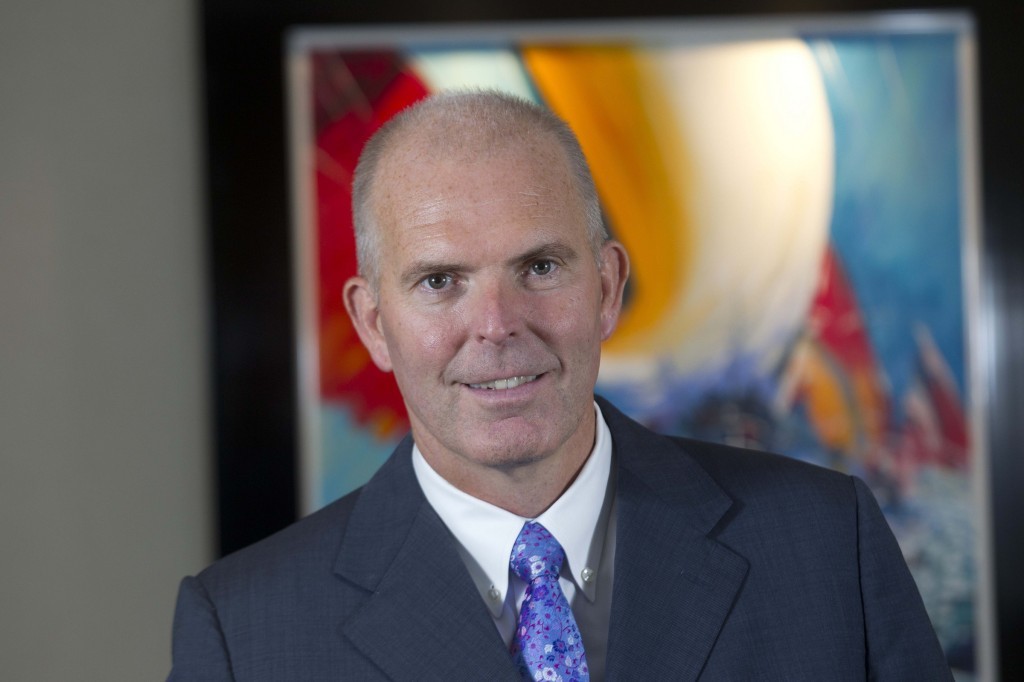 The North Sea will play "significant role" in the next upcycle, according to financial expert Colin Welsh.
Mr Welsh, who exclusively revealed to Energy Voice he would be stepping down from his role as head of international energy investment banking at Simmons & Co International, said "there was still life in the old dog yet".
"In terms of where we are in the cycle, it's a time of opportunity, as well as being a time of great distress for a lot of people," he said.
"I think there's life in the old dog yet. I worry a bit, because all of the E&P companies are spending a whole lot less money offshore and the money they are spending is in short-cycle assets like North American shale.
"The amount of money they're spending offshore has been cut to the bone. Now that's a big problem. But it's also an opportunity, because at some point you would hope someone would have the resources and courage to invest in these assets.
"There's plenty of money to be made in the North Sea, but you need the right players with the right mindsets."
A mindset, which includes cutting out the sector's chronic short-term thinking and taking a cue from the aerospace industry.
"The reality is that this is a cyclical industry, but that tends to be forgotten," he said.
"The whole oil industry is a wild ride. Even in the time of my career, there have been so many booms and busts. You would think it would have been an industry that would have learned to be a lot longer-term in its thinking by now. That it would have accepted that are going to be these booms and busts.
"By contrast, the aerospace industry has transformed itself and has a fabulous supply chain that is very creative. But that creativity is borne out by contracts that span 15 to 20 years. When you have that level of stability, you can afford to take a long-term view on investments.
"But that doesn't exist in the oil and gas industry, which obviously has these booms and busts every five to seven years.
"Amazingly the industry has not managed to change, because it is just so short term.
"When the oil price goes down, the purse holders cut spend. They starve their supply chain to the point of virtual extinction, which is what it feels like right now. And then they're surprised when the good times return that the supply chain looks to make-up for those difficult years."
Longer-term thinking can be the foundation of a less "dysfunctional industry", according to Mr Welsh.
The sector also needs more action and less talk.
"We are in the middle of the worst downturn in living history," he added.
"At the start of this, there were a lot of people saying let's make sure we don't waste this downturn.
"But actually the only thing that has been proven is that industry is fabulous at talking and terrible at taking any action.
"There are working groups, committees, taskforces and seminars all on what we need to do about our industry. These just amount to talking shops, because actions speak louder than words. And there hasn't been a lot of action."
But the time it takes to navigate to a more resilient sector is crucial, as the sector is poised to bounce back, according to Welsh.
"I can see another big upcycle. When it's going to come, I don't know. But I would expect the North Sea would play a very big part in that upcycle," he said.
"We will definitely be big active participants in the North Sea."
However, Aberdeen will have to "fight its own corner" to claim a bigger piece of the recovery prize.
"Service companies have to get more global if they're going to survive and flourish long-term, but I think the capital exists to help them do that.
"From an E&P perspective, we're seeing new players come into the market. I think that has to happen. New players, with new capital and new business models are needed.
"Aberdeen is going to have to fight its own corner."
Despite the rise in talking shops, there are critical players, who are giving the North Sea and the wider Aberdeen community a fighting chance.
"I think Sir Ian Wood is doing his absolute best to try and do things that diversify the economy," Welsh said.
"He is absolutely the right guy, because he commands such respect locally and internationally. He also has kind of influence that government pays attention to. He's got a great bunch of people at Opportunity North East and they're doing all they can.
"I think they would like some more support from the Scottish and Westminster Governments and think it would be difficult to argue we're not entitled to it, given everything the oil and gas sector has given to the UK over the years.
"Andy Samuel and the OGA are doing a great job to create a real positive change here."
So what's on Mr Welsh's list for his first Christmas in his latest business chapter?
"What would we love for Christmas in the North Sea is to give Andy Samuel all the tools he needs to turbo charge that effort and give Sir Ian all he needs to turbo charge his diversification. That would make a decent Christmas for everyone."
Recommended for you

Labour: GMB boss says not to put 'all the nation's eggs in one energy basket'