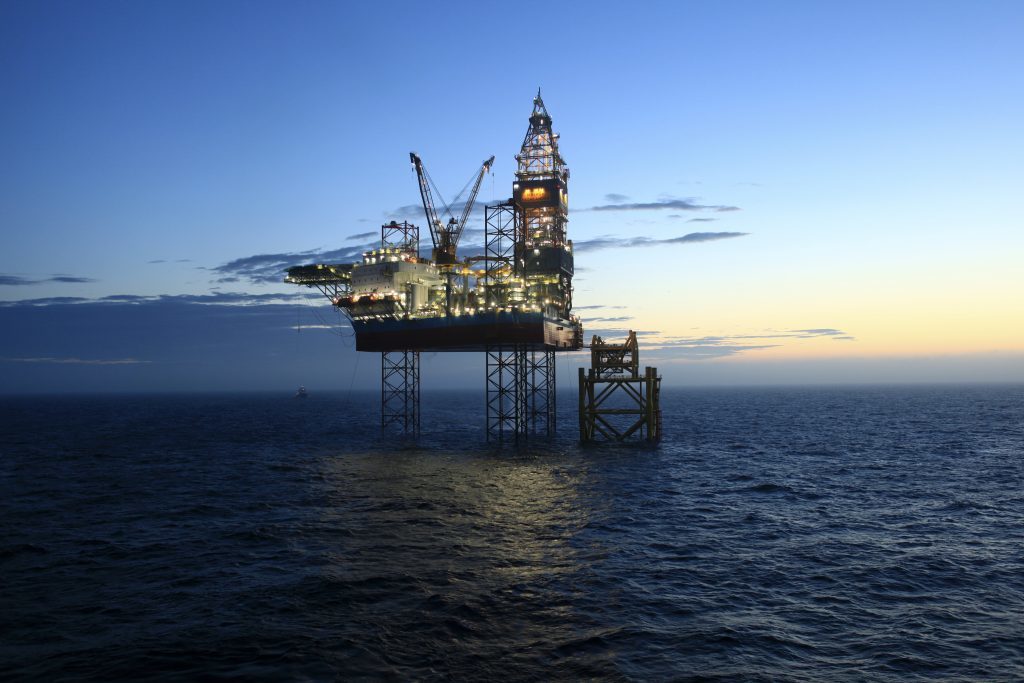 Maersk and Dong Energy have started talks regarding a possible merger for their oil businesses.
A Dong spokesperson said it was still in "very early stages" of its sale process and didn't expect a decision to come before the close of the year.
It's believed both firms have appointed advisers to table the options.
An oil merger, which would include predominately North Sea assets, could create a standalone firm worth up to £7billion, according to analysts.
The talks follow an earlier announcement from Maersk that it would split its transportation and oil businesses.
Maersk reported a 36% drop in underlying profit in its third quarter results last week.
Chief executive Soren Skou said the £345million underlying profit was "unsatisfactory, but driven by low prices".
In September, Maersk kick-started drilling on its £3billion North Sea Culzean field.
The field was hailed as the biggest find in the UK North Sea in a decade when it was discovered in 2008, with resources estimated at 250-300million barrels of oil equivalent (boe).
Maersk has three dozen North Sea exploration licences.
Dong's oil and gas portfolio includes 19 licences in the UK (West of Shetland) and 23 in Norway. It also owns a stake in the gas producing Laggan-Tomore field.
Last year, it's oil and gas production totalled 115,000 barrels of oil equivalent (boe) per day. 90% came from Norwegian fields and 10% came from Danish fields.
Bank of America Merrill Lynch has been appointed as an advisor for the talks, according to the Sunday Times.
A Dong Energy spokesman said: "We are still in the very early phases of the sale process and we are following a timeline that will not lead to any agreement before the end of the year."
Energy Voice contacted Maersk for comment.
However, earlier this week, Mr Skou said: "The implementation of the new strategic direction and the restructuring of the group is progressing, and we look forward to sharing further details at the capital markets day on December 13."
Earlier this year, Shell finalized its takeover of BG.
GE and Baker Hughes also struck a deal to combine forces. Read more here.
Recommended for you

Unite and Bilfinger ask workers to stand down from North Sea strikes