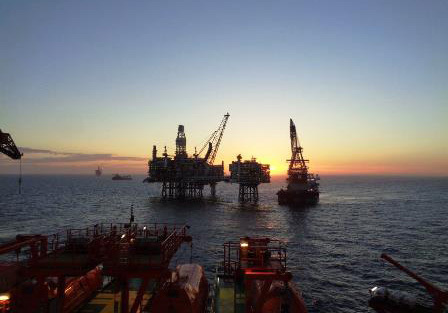 OPEC's landmark decision to curb output will have a delayed effect on the North Sea, according to a financial expert.
Tom Fachnie, of RSM in Aberdeen, said the move would do little to shift the energy city's fortunes.
"The move from OPEC to cut production will be welcome news to the sector," he said.
"However, we are unlikely to feel the impact in the service sector immediately, as budgets have already been set and orders for high value longer lead products will have been placed already. This means we are likely to experience higher petrol prices at the pump before we see the benefit of increased activity in the North Sea."
The Opec oil cartel agreed to reduce production by around 1.2 million barrels a day to a total production of 32.5 million barrels per days from January 1, 2017. It is the first decision of its kind since 2008. The deal also relies on the non-OPEC members slashing their output by 600,000 barrels a day.
However, Mr Fachnie said the North Sea could be waiting until 2018 to experience any kind of upswing.
He added: "An increasing trend of oil price, or at least maintaining at a higher level, is needed before we see the impact, so we could be waiting until 2018 at the earliest to feel the benefits. The tough times will therefore continue in the short term, and key initiatives, such as diversification of products and services and geographical expansion, are still needed to ensure UK companies are well positioned to service the industry, and maximise the uplift when it arrives."
Shell and BP both experienced instant benefit after their stocks soared. Read more here.
Recommended for you

Licence to Drill: North Sea riggers take on James Bond TV show