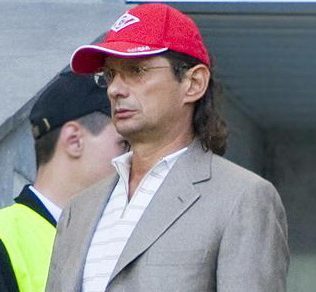 A vice-president at Lukoil said today that the Kremlin should compensate Russian oil companies for production cuts that could be enforced following this week's Opec output deal, according to a news report.
Leonid Fedun, who is also a major shareholder of Spartak Moscow FC, called for the Russian Government to set out the volumes by which firms will be expected to reduce production, Reuters reported.
On Wednesday, Opec member countries agreed to cut production by 1.2million barrels of oil a day from January, on the proviso that nations outside the cartel, including Russia, contribute their own reductions.
Opec said Russia had agree to drop production by 300,000 barrels a day.
Mr Fedun predicted the cuts would last a year before output starts to be ramped up again.
And he said Russia companies would probably need until the second quarter of 2017 to get ready to lower production.
"Our point of view is that probably a government resolution will be needed which will set out the main framework for the companies to act under the deal that has been reached," Fedun said, Reuters reported.
"Also, some kind of compensatory measures should probably also be spelled out since we are acting collectively, the main beneficiary from the cut in output is of course the state."
Recommended for you
X

More M&A activity needed to sort out North Sea vessel market, report says