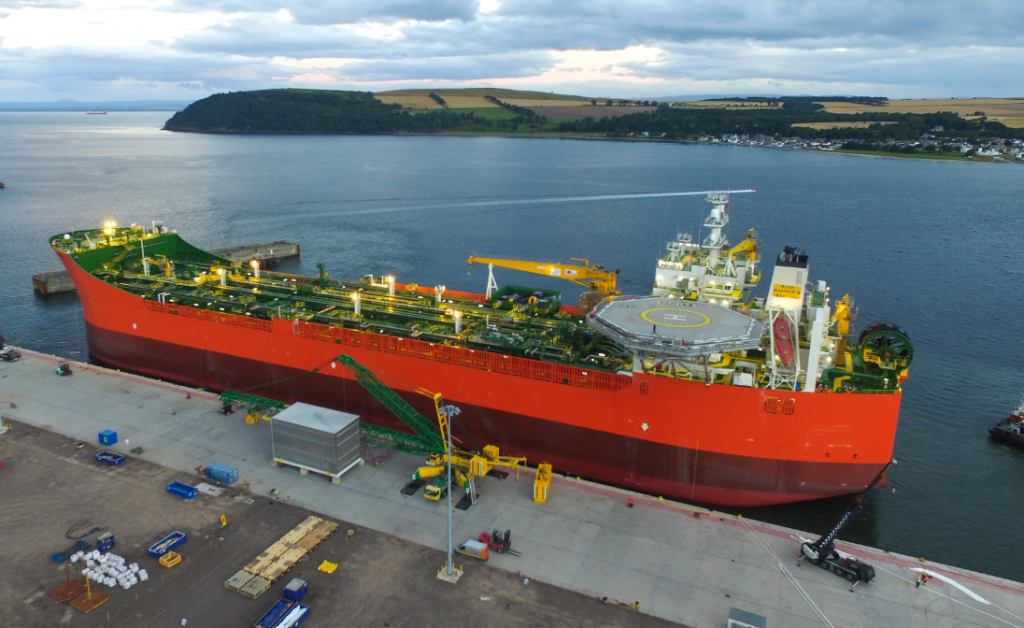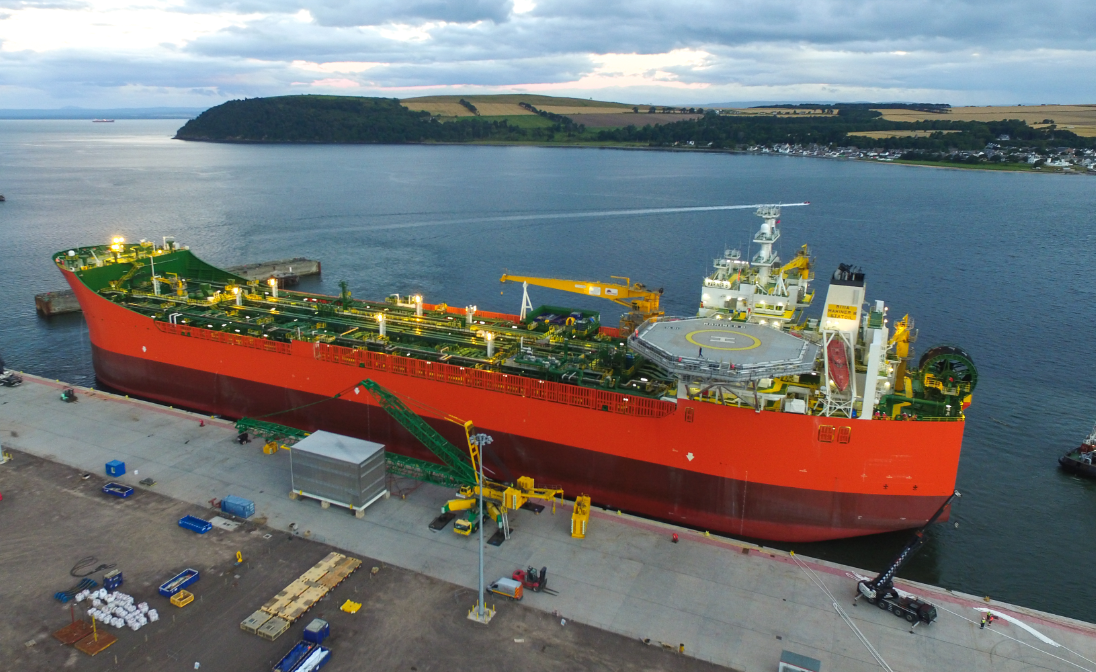 On November 8, we broke the news that Siccar Point Energy was buying the UK assets of Austrian company OMV.
This deal – worth up to $1billion –followed weeks of unsubstantiated rumours that the company was to buy a package of assets from Shell.
The OMV UK portfolio is concentrated in the West of Shetland sector of the UK Continental Shelf and comprises current production, future developments and exploration acreage.
Key assets include an 11.8 % interest in the Schiehallion oilfield, which is currently part of the wider Quad 204 redevelopment led by operator, BP.
A 20.0% interest in the Rosebank field operated by Chevron, which OMV had hoped to see developed and is apparently currently stalled due at least in part to the oil price crisis.
Two further West of Shetland notables in the package are Cambo and Black Rock … one partially explored, the other yet to drill.
Siccar Point had previously acquired an 8.9% interest in the Greater Mariner Area, including the Mariner oil field, in August this year.
Though the OMV deal has yet to fully conclude, the ink is on the contracts and Siccar Point Energy is, in effect, becoming a fully-fledged, high-grade player on the UK Continental Shelf.
Siccar Point, with its founder/CEO Jonathan Roger, has in reality made massive strides in three short years.
The company's genesis was in 2013 when he began to see an opportunity to set up a different kind of exploration & production company, one that was well-funded by backers that understood the sector.
"I didn't see many players out there that had both the financial strength and operating capability to take on some of the significant assets available in the UK sector of the North Sea," says Roger. This stems from having been a member of the team that built up (the Aberdeen independent) Venture Production, where I was the COO and then, having been acquired by Centrica, I ran that company's E&P business for the following three years.
"That was a 300,000 barrels per day business with the majority of the leadership team being Venture people."
Venture is remembered for being exploitation. It had an ability to look at things in a different way; it wasn't afraid of innovation. It was the first company to do long horizontal multi-frac drilling in gasfields that unlocked the Carboniferous in the Southern North Sea. For the Chestnut development, it ordered the first cylindrical (Sevan) FPSO in the North Sea.
The F3-FA platform in the Dutch sector was the largest self-installing structure in the North Sea at the time.
"Different commercial thinking was a part of it as well, that and the belief in the first place that we could get things done. It was very much an attitude of we can find a way to make things happen," recalls Roger.
"And most of the team (of 13) here at Siccar were a part of that."
As for the financial bit, Roger's view is unequivocal: "The way I saw it was that there were a lot of businesses out there that either had good people but not enough money, or a decent amount of money but not enough or the right kind of experience to make things work.
"Securing the right financial backing was critical. In the case of Blue Water, partner Graeme Sword and I had known one another from the Venture days (he was with 3i at the time). Right at the start, when I announced that I was leaving Centrica to do this, Graeme and I immediately got in touch. It was just at the time that they (Blue Water) were closing their Fund One. So the timing was optimal for both of us.
"We were keen to work together. And through the 2013 period, as I developed the business plan, I did it in parallel with Blue Water. So when the business plan was finalised they were completely bought into that and then we worked together to bring in a financial partner, and Blackstone came in on the back of that."
The starter pack was $500million, with more potentially available for the right deals.
But then it took the best part of a year to get to the first.
"Deals are not necessary quick to happen, but it did take us longer than we anticipated," says Roger. "We looked at over 100 opportunities in the North Sea and around 70% were ruled out on quality grounds."
The deals
"Mariner was a deal we had tracked for quite a long time before we landed it (August this year).
It fitted very well. Mariner is a multi-decade asset, heavily derisked, very advanced as a new development and, in Statoil, it has a very motivated, strong operator.
"We think it is a great foundation on which to build our business and this is a very active and collaborative partnership."
Then, barely four months later, the OMV deal was landed.
Roger: "This came fairly hot on the heels of Mariner. We saw an opportunity because of the change at the top of OMV about a year ago and resulting change of direction.
"We got in touch early this year to explore exactly what they were looking to do. An early conversation, a motivated buyer and seller, and we worked for a number of months to see if we could make a deal happen – something that was ultimately achieved.
"We've signed and anticipate completing early in the New Year."
Siccar Point now has holdings in three out of the four acknowledged largest assets currently in the UK… Mariner, Schiehallion and Rosebank. None of Siccar's peers or large independents can match that, it seems.
A key attraction was Schiehallion (currently being redeveloped as the heart of the BP-operated Quad 204 project).
"We think it's a world-class asset and we're very excited to be invested in it," says Roger, who is looking forward to the cash flow that Schiehallion will deliver. It's very close to coming back onstream and the new FPSO is currently in the commissioning phase. And 22 production wells that are already there are ready to produce, plus there is drilling ongoing on further wells.
"It's a huge investment; just look at the new FPSO plus replacing most of the subsea infrastructure too. We think its right up there with the best that's left on the UKCS."
Rosebank is much further behind Schiehallion and Mariner but Roger is unfazed by the slow progress made by operator Chevron.
"There's a very live discussion ongoing about how to make it work as a development," says Roger.
"There's been a huge effort made to bring down costs and that continues.
"Ultimately it will be developed; but it is a question of timing and buy-in from all interest holders.
"OMV has played a very active part in pushing Rosebank along and clearly we now have the benefit of that experience. With the UK business come around 50 people and we've already started working on integrating the teams."
Space doesn't allow us to delve into the remainder of the portfolio being taken on, but both Cambo and Tornado are currently seen as other priorities for moving forward; Suilven is another.
"Tornado's a substantial gas resource; if it was anywhere else in the UKCS it would be developed by now," says Roger.
"The big challenge is the lack of infrastructure West of Shetland. It will be a big focus for us in the first 12 months."
It will take time, as it always does, to pick through and evaluate each bit of the portfolio, meanwhile Roger is looking forward to cash flow from Schiehallion next year and Mariner late 2018/early 2019.
Recommended for you

Eco continues acquisition spree with South Africa deal