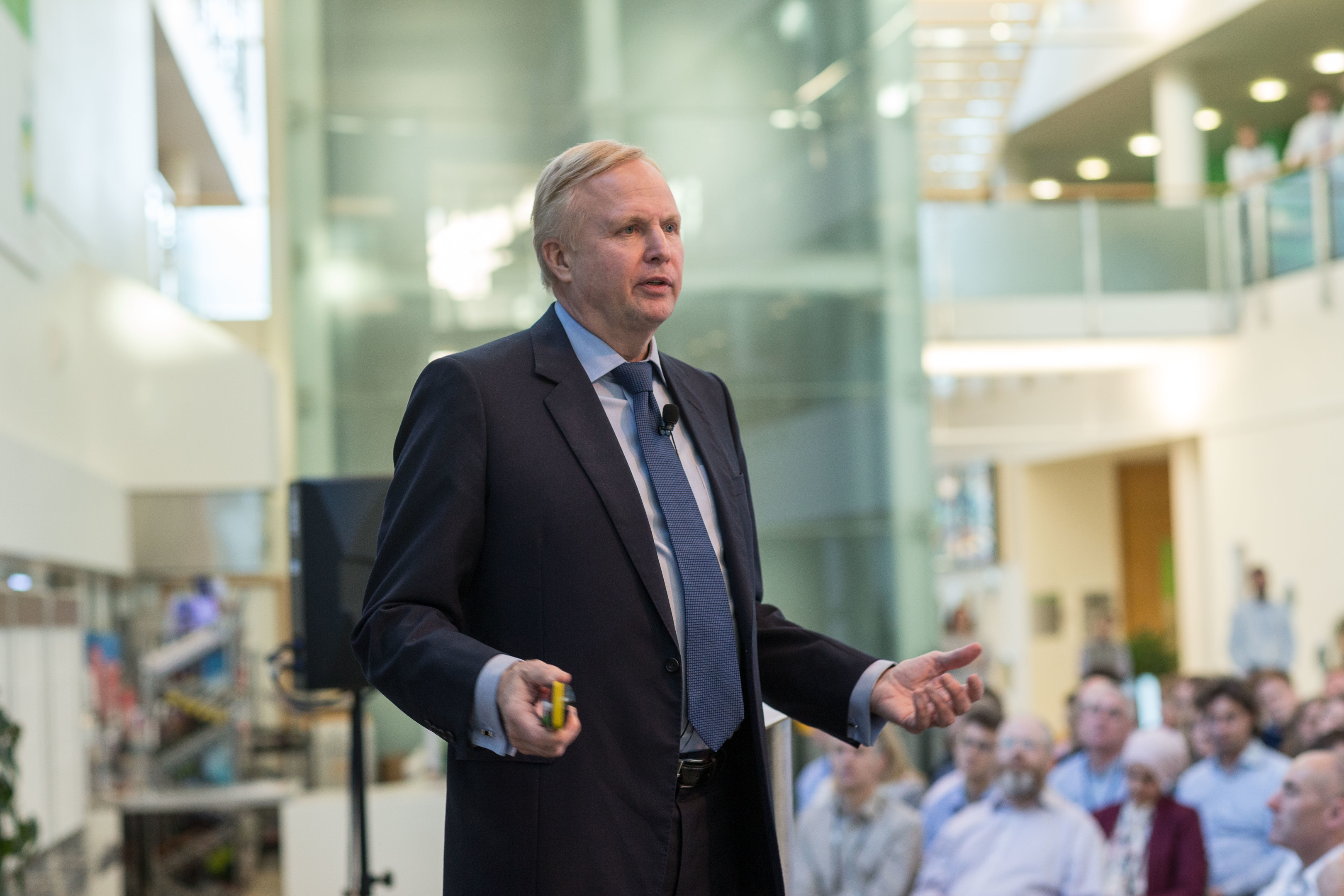 The oil industry must have an open dialogue with young people to avoid repeating the mistakes of the 80s, when a generation of innovators was lost, according to BP's chief executive.
Bob Dudley said: "The 80s, of course, saw the loss of a generation of people coming into the oil and gas industry, because that downturn lasted five to six years, really, and petroleum curriculum programmes closed in different parts of the world, so that was a particularly a bad point.
"I think we need to do a good job of communicating with young people about what a high tech industry this is, because a lot of people want to come out of school and work with the highest technology.
"They just need to spend half a day in this industry to get the excitement of it.
"There's no doubt there will be great opportunities for oil and gas both here in the UK and globally. The UK is a great place to cut your teeth in oil and gas. People who are mobile can come out here and work throughout the world. I think it's important for us to support schools and the universities, because that's really where it starts. People when they're 14 or 15 years old have to get excited about this industry before they go into university."
Young people who continue to pursue a career in oil will reap the greatest rewards, according to the company chief.
"I know when you're in an environment like this, because I've lived through it before, the oil price drops and then economic activity really starts to fall off. Hotel occupancies, restaurants, taxi services are all affected and it can be an uninspiring time.
"But having been through it four times before I can say it does come back. People need to stay with it. The young people, in particular, who stay with it, will be in for some great opportunities."
BP has links with 50 schools in the north-east, including the two major universities.
BP North Sea took on 12 apprentices in the North Sea last year.
The chief executive said the best thing BP could do to support Aberdeen and the surrounding community was continue to invest. It ploughed in, with partners, a record $1.8billion in capital investments last year.
"I think the best thing we can do is have these large investments – the drilling of 50 new development wells, the exploration programmes," he said.
"These massive big projects coming on are really the bedrock of economic activity. I think continuing our programmes with the schools is important. I hope people see BP as a good citizen, but in the end we have got to get the whole machine running again. It will happen."
BP exclusively revealed its plans to double North Sea production by 2020 to Energy Voice. Read more here.
Recommended for you
X

Opinion: Have oil prices finally turned?