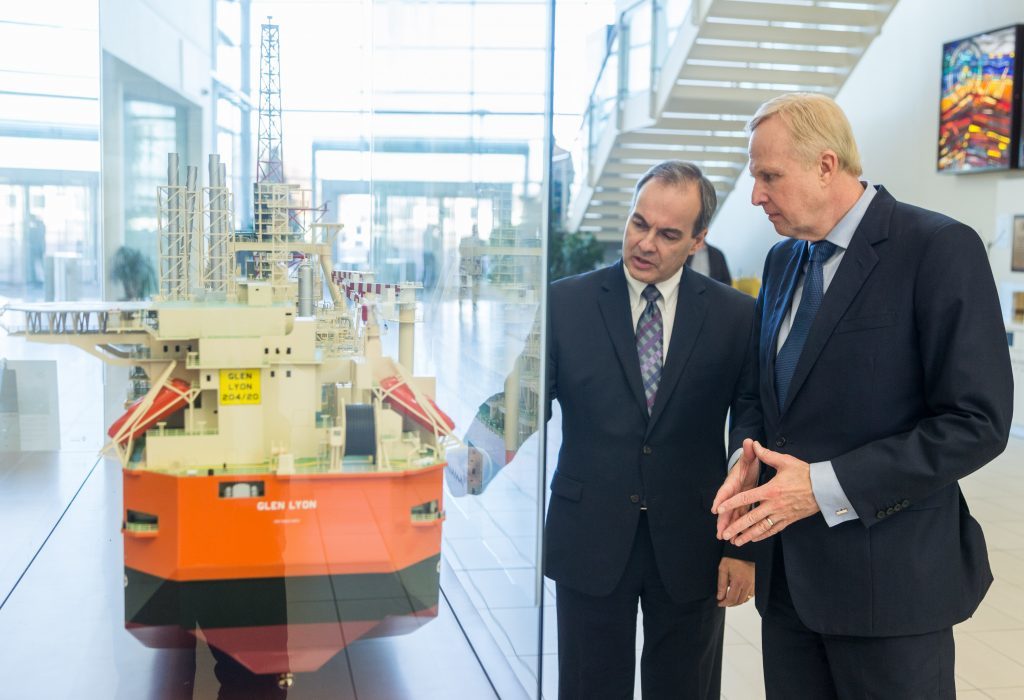 Managing the aftermath of the devastating Deepwater Horizon accident has better equipped BP to navigate in a downturn, its CEO has said.
Speaking exclusively to Energy Voice, Bob Dudley said there was no set prescription for running a business when the oil price collapses, but the oil major has drawn on lessons learned in the Gulf of Mexico tragedy.
"There's not a formula for it," he said.
"We've had our own special and difficult circumstances after the Gulf of Mexico crisis – the terrible industrial accident.
"We've sold roughly $60billion of the company to meet our obligations in the Gulf.
"We've always had that as an overhang and I think it's made everybody in the company realize we have got to change to survive."
The 2010 Deepwater Horizon accident resulted in 11 deaths. The incident was also the largest over oil spill in US waters.
"Since then, there's just been no question," Dudley added.
"People know we have to do things differently to manage in a downturn. For us having managed that, managing a drop in the oil price means, now we have the same problem everybody else does.
"And we know how to do that."
Things like cutting costs and making quick decision top his list of 'how-tos'.
"It's first making sure people understand why we have to do the things we have to do to survive," he said.
"Doing it with great respect and doing it relatively quickly is always better than lingering and lots of uncertainty."
But he warned against a company focussing all of its efforts on the bottom line.
"It's also about not just leading for cost reductions," he said.
"We have to be doing new things, so we just purchased 10% of a field in Egypt. We just sanctioned the Mad Dog prospect in the Gulf. We have eight big major projects coming on around the world in 2017."
The company is also capitalizing on the new oil economics by drilling five new exploration wells and 50 new development wells in the North Sea over the next three years.
"The costs have come down and made things economic that originally weren't, so if you can time it right and do it in the downturn then you can do it very efficiently," he said.
Finally, the oil boss, who revealed he was building his business around $55 oil, added: "I think you have an obligation as a leader to be optimistic."
Read about BP's North Sea plans here. Read how OPEC helped calm Dudley's nerves here. And read his thoughts on the next generation here.