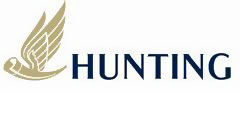 Hunting said it was eyeing recovery in the New Year after weathering a "tough" 2016.
In its pre-close trading statement chief executive Dennis Proctor said: "2016 has been a tough year for the Company. Necessary measures have been taken to address the cost base and strengthen the financial position of the Company. Our capability to manufacture and distribute our range of products from our global footprint is retained which will allow us to take advantage of the anticipated market recovery."
The firm has been forced to make a string of cuts, including reducing its workforce by 50%.
Its pre-close statement read: "Looking ahead into 2017, with the benefits of cost cutting measures implemented over the last two years and the improving market indicators, management expects EBITDA to move into positive territory during 2017. However, as has been the case in recent years the eventual outcome for the 2017 financial year remains highly dependent on the continued and sustained improvement of both North American and international markets.
"While management expects a year of growth, the scale of that growth remains unclear at present. Management will look to update the market regularly on progress made during the course of the financial year."
The company completed its equity placing on October 21 with the receipt of net proceeds of $84million.
Inventory levels continue to reduce and remain on track to be around $260million by the year end, according to the firm.
Recommended for you
X

Unions, campaigners seek greater nationalisation of green energy schemes