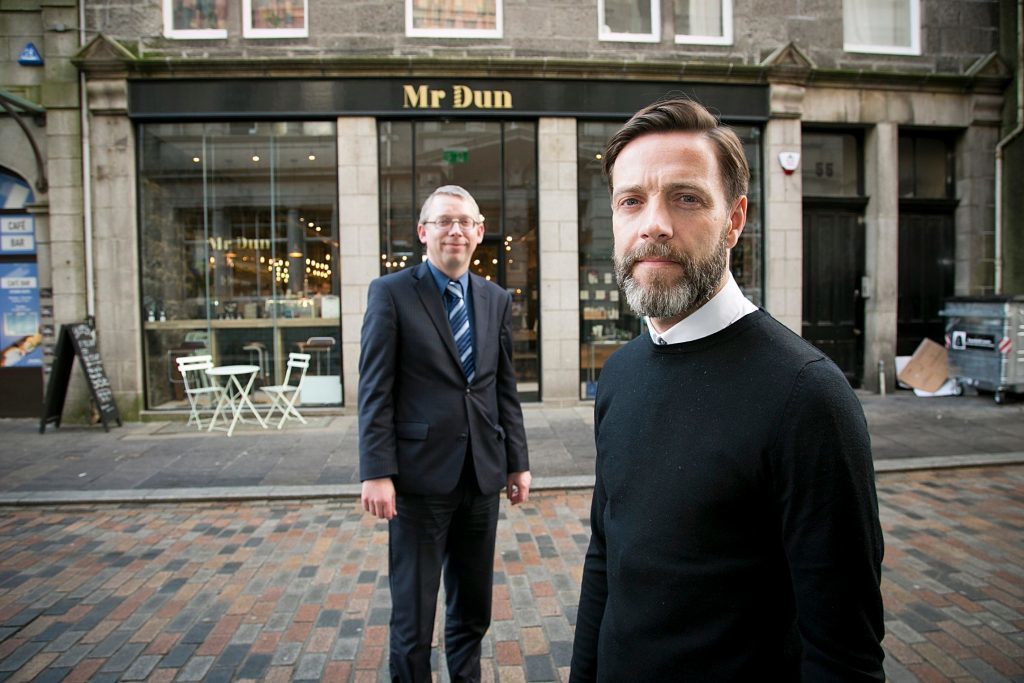 A training academy for barbers that could offer former oil and gas workers a new career opportunity will launch in Aberdeen next year.
Salon James Dun's House has announced plans to open a training academy in the basement of its new barbershop on Belmont Street, Mr Dun's. The venture will involving creating 12 new jobs for professional stylists.
The firm already has experience of retraining former oil and gas employees. When initially recruiting barbers for Mr Dun's, the owners received responses from redundant oil and gas workers looking to start a new career and learn a new trade. Over six months, senior stylists from James Dun's House trained two applicants to style men's hair.
Co-owner Dean Walker said: "Our project with former oil and gas workers has created an opportunity for people who are willing to learn. Our applicants have developed skills which will allow them to develop a new career, and a new future."
He added: "Demand for expertise in male grooming is high and we are the first in Aberdeen to offer a barber-quality service in a dedicated male space. The location and refit of the barbershop compliments our brand and we are looking forward to opening our training academy next year and delivering tailored training to students."
The project is supported by training body Skills Development Scotland and will offer structured training to new students and current stylists looking to develop their skills as barbers or stylists.
Mr Dun's barbershop opened its doors in October to capitalise on the growing male grooming trend and offers a range of hair styling services and beard grooming. The Belmont Street salon currently employs five barbers.
The contemporary male-specific salon was designed and fitted by local sub-contractors. An additional social space and coffee bar has been added to create a modern hairdressing experience for
men, all with the backing of a £250,000 funding package from Bank of Scotland.
Douglas Henderson, relationship manager at Bank of Scotland added: "The new barbershop has given James Dun's House the chance to expand its business and client base.
"With the global market for male grooming growing, Mr Dun's is an exciting development."