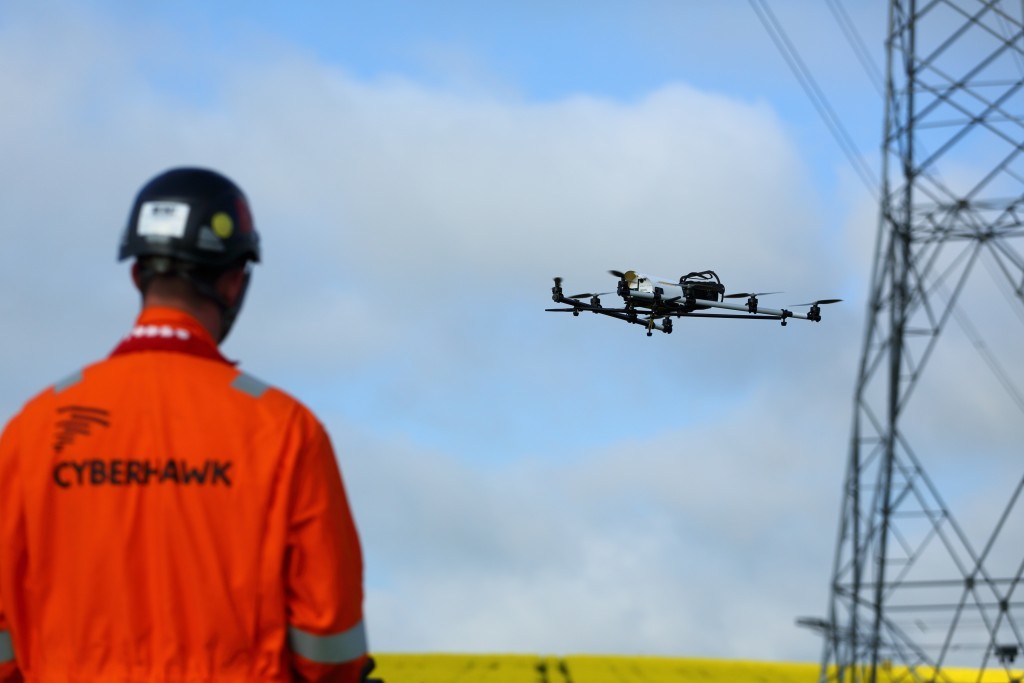 Scottish drone technology market leader Cyberhawk Innovations has welcomed a new UK Government consultation on safety amid growing concerns for aircraft.
Cyberhawk, whose remotely operated aerial vehicles (ROAVs) are in growing demand for offshore oil and gas installation inspections, said the Department for Transport (DfT) move to crack down on reckless drone users made sense.
The DfT plans to introduce new measures to make sure the successful uptake of drones is matched by strong safeguards to protect the public.
Chris Fleming, chief executive at Livingston-based Cyberhawk said: "Drones continue to increase in popularity, both for commercial purposes as well as for hobbyists.
"When operated in a responsible manner the pros that drones can offer, such as major economic and safety benefits, far outweigh the cons.
"Cyberhawk has spent almost 10 years demonstrating how drones can be used safely and professionally in industrial environments around the world, however, hesitation still exists because we hear reports of injury, potential aviation collisions and privacy concerns.
"We welcome this announcement as it supports our commitment to the safe and sensible use of drones and will, hopefully, see the number of incidents and near misses reduced."
It is hoped the government's new scheme will help authorities identify the owners of drones which are flown illegally.
Measures being consulted on include tougher penalties for flying in restricted areas, such as near airports and prisons, and new warning signs around no-fly zones.
The consultation also seeks to make drones electronically identifiable, so the owner's details can be passed to police if they are spotted breaking the law.
In addition, it asks whether there is a need for a new criminal offence for the misuse of drones.
Professional services firm PwC published a report in May which estimated the global market for drone use will be worth £103billion in the coming years.
Nearly 60 near misses involving drones and aircraft have featured in UK Airprox Board (UKAB) reports over the past year.
On August 4, a drone the size of a football was flown within 70ft of a passenger jet.
The Airbus A320's first officer shouted "look" as the device passed next to the right wing at around 11,000ft above south-east London, according to the UKAB report.
Under Civil Aviation Authority (CAA) rules, drones must not be flown above 400ft or within 150ft of people or property.
They must also be kept at least 500ft away from crowds and built up areas, and must not fly over such locations at any height.
Last month, the CAA launched a new website to publish its revised code of conduct for drone users – labelled the dronecode.
Recommended for you

The Saudi prince of oil prices vows to drill 'every last molecule'