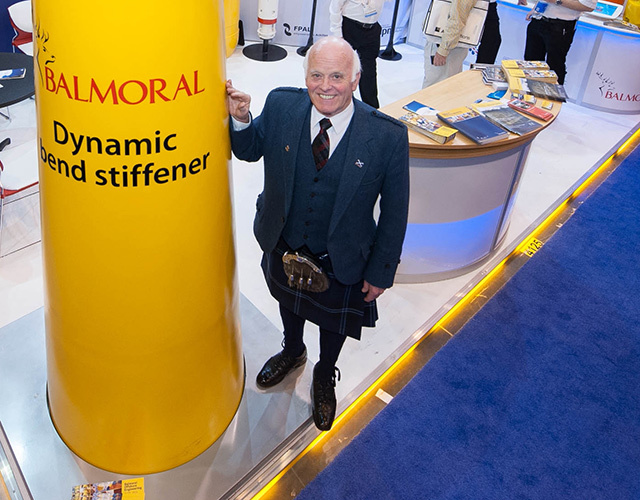 Growth in exports delivered a boost to Balmoral Group's bottom line of in its 35th year of business.
The Aberdeen-headquartered company saw a small decline in turnover which it described as a "great result" given the "turmoil in the oil and gas industry". Nevertheless pre-tax profits rose 38% to a record £41million, albeit this was flattered by booking a £9million gain on its asset values as a result of an accounting revision.
Balmoral Group chairman and managing director, Jim Milne, admitted business will be "more difficult to forecast as far ahead as was possible in the past" due to the continued challenges facing the oil and gas industry.
But he added: "These difficult times also present us with opportunities. We have invested in our people, plant and processes to ensure that our business is fit to move forward."
He pointed to the company's £10million development of a hydrostratic test centre as just one of the firm's main investments in the year.
"The new Balmoral Subsea Test Centre at group HQ in Aberdeen will be fully operational in the first half of 2017 and we look forward to providing our global customers with a unique and enhanced service," he said.
"The investments made in our manufacturing infrastructure over the past few years and our policy of continuous improvement have put us on a firm foundation as well as providing opportunities for future growth."
Sales dipped just 1% to £134.5million in the year to the end of March 2016.
Sales in the North Sea fell 29% to £30.7million but rose strongly in export markets to £78million.
.
"Although turnover took a slight dip this year our profitability remains strong. Export sales for the year across the Group reached 77%, up from 68% last time, which is encouraging," he said.
"Balmoral Offshore Engineering worked through a backlog of orders for the industry's global deepwater provinces but we believe 2017 will prove challenging as the sector faces project delays and a continued focus on cost reduction," he said.
"Our technical and engineering teams work very closely with our client base helping them drive costs out of their projects. We are recognised for innovation and technical leadership."
The company, which also developed the Balmoral Business park to the south of the Granite city noted that a new Audi showroom had come on stream during the year.
Mr Milne, said: "The commercial property market in Aberdeen is suffering due to the 'lower for longer' oil price environment but we are confident that this will change as conditions improve."
In a statement the firm added that it does "not plan to develop any further office space on the business park at present".
Mr Milne concluded: "The group continues to outperform the market and much of that is because of our experienced management team and skilled and dedicated workforce. It's a cliché, I know, but our people really are our strongest asset and I wish to thank them for their contribution again this year."
Recommended for you
X

Life After Oil: From BP to floristry