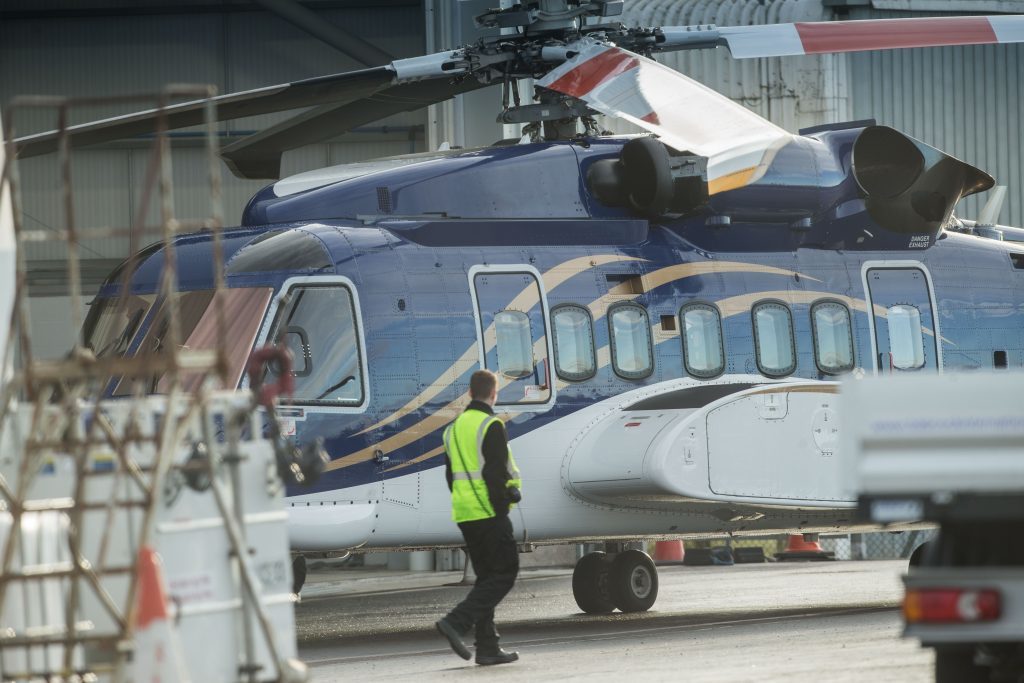 Industry body Oil & Gas UK said it supported "any steps" taken to ensure the safe travel of North Sea workers after S-92 helicopters were recalled by Sikorsky.
Helicopters used across operations on the UKCS have been recalled to undergo maintenance checks.
It comes after an incident last month involving a helicopter landing on a North Sea platform.
What We Know So Far: Sikorsky halt use of S-92 helicopters after platform incident
There are around 30 S92 helicopters operating in the North Sea currently.
Mick Borwell, Health, Safety and Environment Director with Oil & Gas UK, said: "This is the expected response from a helicopter manufacturer when a potential problem has been identified. It is a precautionary measure to ensure the continued safe transportation of the workforce.
"There will be some short term disruption to operations while these checks are carried out but every possible step will be taken to minimise that. We will continue to monitor events. We support any steps being taken to further ensure the safe travel of the UK offshore workforce."
Super Puma helicopters are currently grounded across Europe after a crash in April last year which killed 13 people, including two crew and 11 passengers.
Recommended for you
X

In pictures: Engineers carry out checks on sidelined S-92 fleet