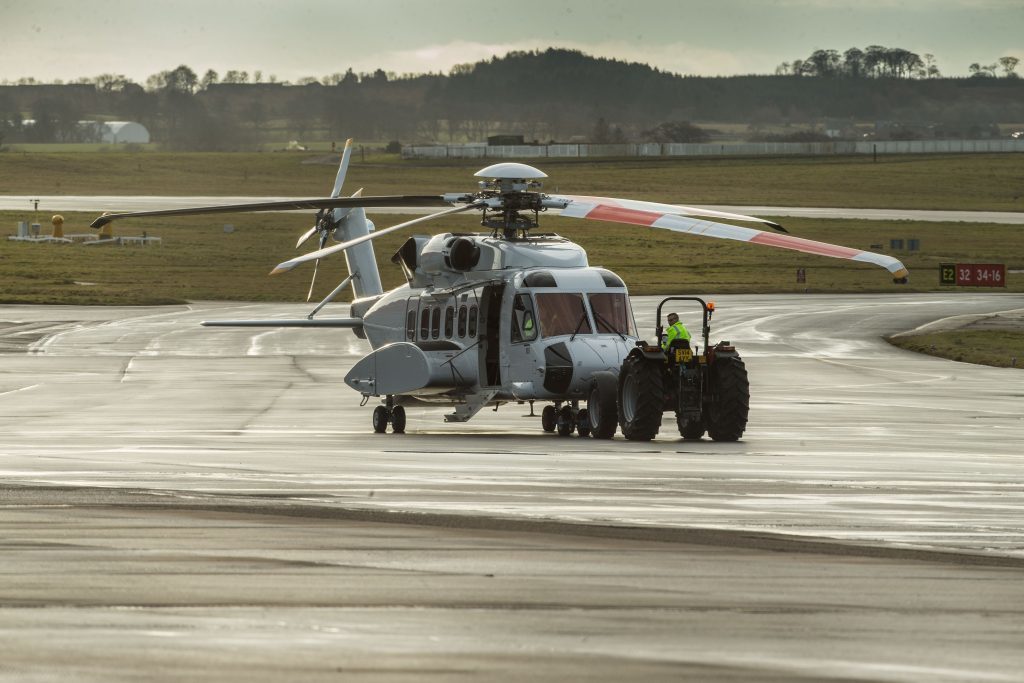 Checks on S-92 have still to be completed after a deadline of midday passed following a global recall of the Sikorsky helicopters.
The Offshore Helicopter Safety Leadership Group (OHSLG) said late yesterday the helicopters would all be set to resume flights earlier today.
But new figures released by helicopter operators have revealed a number of aircraft are still to be assessed.
More than 100 workers had been expected to return home today after their flights were delayed to the recall.
A spokesman for CHC confirmed only two helicopters had returned to flight, while 12 others were expected to be checked throughout the day.
However, bad weather has hampered attempts to carry out the final checks. High winds, a high sea state and triggered lightning are all interfering with operations.
A spokeswoman for Bristow said the "majority" of its flight inspections had been completed, with no anomalies identified.
She said: "Bristow can confirm that it has completed the inspections on the majority of its UK fleet of Sikorsky S-92 aircraft and no anomalies have been identified. Several aircraft completed their inspections and subsequent air test yesterday and were returned to service and the remainder, which were inspected overnight, are awaiting their air test today.
"We achieved seven flights out of Aberdeen and our Shetland Island bases yesterday utilising an AW189 and the S-92s that had been returned to service. However air tests and normal flight operations are being delayed today by high winds, high sea state and triggered lightening. Bristow continues to work closely with its clients and will resume normal flight operations as soon as possible."
In a statement released by the OHSLG, the group said there were a number of checks which need to be carried out.
The bulletin issued yesterday was centred around the tail rotor and bearing assemblies.
Further checks are also being carried out on the Health and Usage Monitoring System (HUMS) which detect early indications of any failures.
A spokeswoman said: "The operators will have completed the checks on all the aircraft by midday on Wednesday, January 11. It is expected that during the next 24 hours there will be a phased return of aircraft following full return to service testing.
"Clearly the priority is to ensure that both passengers and crew are safe and it is important to maintain a precautionary stance in what is an on-going investigation.
"As we receive information we will deliver it to our members, clients and the workforce."
The call to stop flights of the Sikorskys, which are made by the helicopter business of US aerospace giant Lockheed Martin, came after a shuttle flight between Total's Elgin platform and the West Franklin platform got into technical difficulties.
A number of industry leaders have previously warned of a "reliance risk" on S-92 helicopters in the North Sea after Super Pumas were grounded last year following a fatal accident off the coast of Norway.
Recommended for you

Offshore helicopter sector 'sleepwalking into crisis' as demand outstrips supply