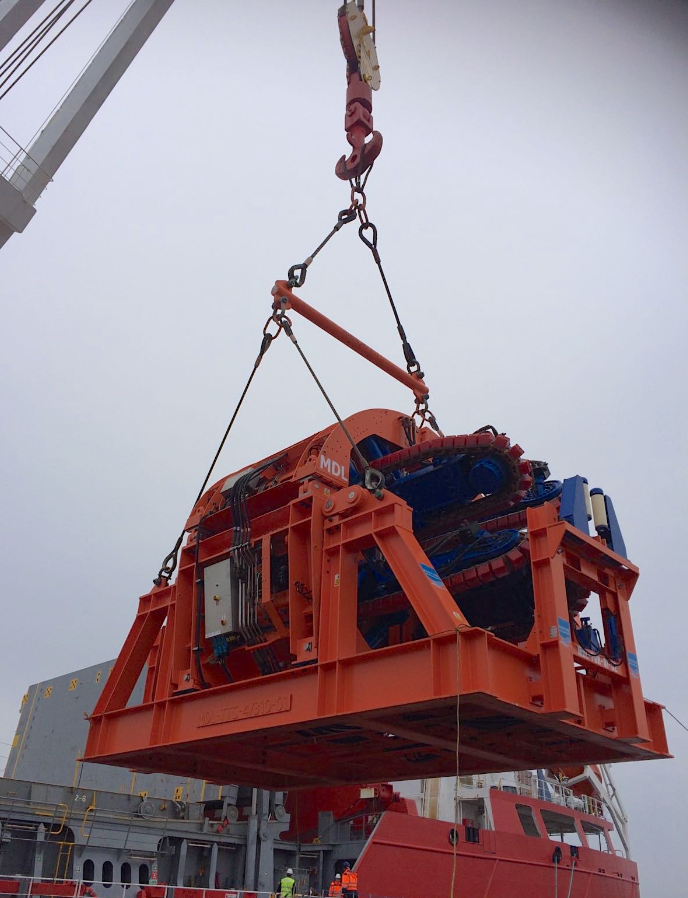 A backdeck equipment maker based in Aberdeen and Peterhead has shipped the first of its new pipelay systems to lay umbilicals in the Indian Ocean.
Maritime Developments (MDL) dispatched its 4-track pipelay tensioner to Asia Pacific after securing the first job for the system with an un-named global offshore contractor.
The 110-tonne unit will be operated by the company's own crew as part of the MDL Offshore Service, and the campaign is expected to conclude in early March.
Mike Gaskin, MDL commercial director, said: "This award, so soon after the system's delivery, demonstrates there is hunger in the industry for well thought-out, value-adding equipment – despite the negative market conditions.
"It's great to be supporting a global offshore contractor with our solution, and with an option to demobilise the system in the region there is an opportunity to assist other local operators in their cost-cutting efforts.
"This also follows shortly from the announcement of our new business development director for APAC, Paul Douglas, allowing us to provide ongoing support to our existing and future clients in Asia Pacific."
The system is the biggest delivered by MDL to date, and will be the second system employed on operations in Asia Pacific, following a 50-tonne unit order to the region in 2014.