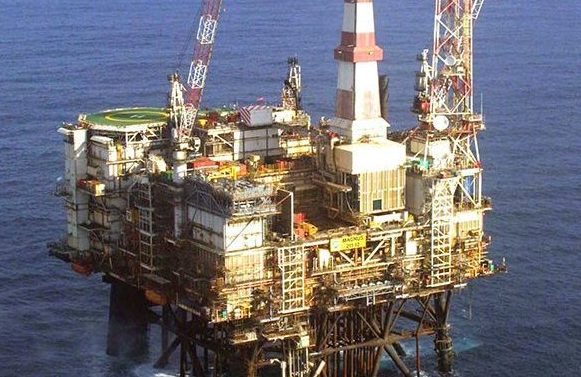 BP this morning confirmed it had sold off a significant slice of its North Sea Magnus field to Enquest for $85million.
Under the terms, BP handed Enquest 25% of its 100% stake, including the operatorship of the asset.
The deal also includes 25% of BP's interest in associated pipeline infrastructure in the UK's northern North Sea and a 3% interest in the Sullom Voe Terminal (SVT) on Shetland from BP Exploration Operating Company Limited's (BPEOC) current total 12% stake.
However, the deal also outlines an option, which Enquest can exercise between 1 July 2018 and 15 Jan 2019, to purchase BP's remaining 75% interest in Magnus, a further 9% interest in SVT and the remainder of BP's interests in the associated pipelines for an additional $300million.
BP would then be entitled to 50% of the net cash flows from the assets until it hit a $1billion limit.
BP has since kick-started a consultation with the staff associated with Magnus and SVT, as the assets are "expected to transition to EnQuest as fully operational entities, with those staff who operate and support the assets expected to transfer with the businesses".
About 100 BP staff are currently associated with Magnus and its associated infrastructure and approximately 240 with SVT.
Mark Thomas, BP North Sea regional president said: "In recent years, we have been focusing our North Sea portfolio around core assets west of Shetland and in the central North Sea – bringing new fields into production, redeveloping and renewing existing producing facilities, acquiring new acreage and interests through licence rounds and farm-ins and selling some of our mature assets to those who see greater strategic fit with their businesses. Sullom Voe and Magnus have been great businesses for BP, but to maximise the economic life of these important assets, we believe this deal will offer them a better long-term future.
"With their integrated skills, operational scale, cost structures and high levels of operating efficiency we have seen what EnQuest can do on the Thistle, Deveron and Don fields that were previously operated by BP. We believe this is a good example of having the 'right assets' in the 'right hands', offering new opportunities for the assets and benefitting the UKCS, in the spirit of Maximising Economic Recovery (MER UK)."
The announcement comes day after Mr Thomas penned a piece for Energy Voice examining the North Sea asset shuffle.
Enquest chief executive Amjad Bseisu added: "This transaction capitalises on EnQuest's strengths in realising value from the management of maturing oil fields, as underlined by BP's confidence in proposing a change of operatorship to EnQuest. Magnus is a good quality reservoir; it has large volumes in place, with potential for infill drilling and for the revitalisation of wells, and scope for field life extension. It is a producing asset that would materially increase EnQuest's reserve base. We are a natural strategic partner to BP for maturing assets and this innovative structure represents a natural evolution of EnQuest's business."
The sale will not affect BP's rights to capacity in the SVT, according a spokeswoman.
Oil production from the BP-operated Clair field will continue to be exported through SVT, and the new Clair Ridge development will also export oil to the terminal when it comes on-stream. Gas produced from the Foinaven and Clair fields will also continue to be processed through SVT. Gas from the re-developed Schiehallion and Loyal fields will export to SVT when they are brought back into production in the coming months.
BP group chief executive Bob Dudley added: "EnQuest's experience of investing in and extending the life of mature assets in the North Sea make them a natural operator of Magnus and Sullom Voe in this later phase of their life. We believe this will enable them to prolong the life of the assets, benefiting the region and creating additional value for both EnQuest and BP shareholders. In addition to investing in and growing our core businesses, BP will continue to seek innovative opportunities such as this to work with partners to maximise value creation from our entire portfolio."
The Magnus Oilfield was discovered in March 1974 in acreage licensed to BP in the 4th licensing round. The field was named after the Viking saint of Orkney. It is the UK's most northerly field, located 160km north-east of the Shetland Islands. Its reserve estimate totals 1.54billion of which 56% is believed to be recoverable.
Magnus production averaged approximately 17,000 barrels of oil equivalent per day gross during 2016. BP recently completed an upgrade overhaul on the asset.
Late last year, Mr Dudley exclusively revealed to Energy Voice that the oil major would be doubling its North Sea production.
BP has five North Sea exploration wells and 50 development wells planned over the next four years.
Later this year it expects to achieve first oil from both its Clair Ridge and Quad204 developments.