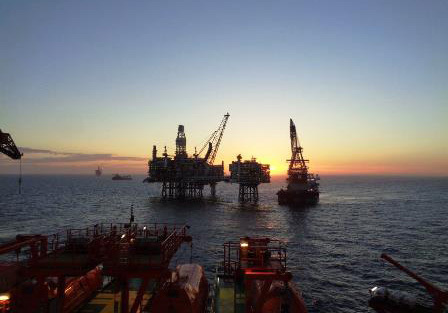 A fresh report giving an outlook for the next year has predicted oil majors will remain cautious about spending.
EY has published its 2017 outlook which says portfolio optimisation will remain a top theme in 2017.
The analysis suggests "any recovery in spending will be gradual" as firms will remain disciplined around capital spending and the projects selected for development.
It continues: "New projects will be conspicuously few in number. Only megaprojects where costs have been reduced through operators' own improvement and change market conditions will get the green light.
"These projects will be keenly watched to see if they can be delivered on schedule, at the lower budget.
"Major project updates are also set to be a top theme this year."
EY said a new theme could emerge this year in relation to climate-related financial disclosure.
In its outlook its says investors, lenders, insurers and other stakeholders are increasingly demanding oil and gas companies explain how climate-related risks are assessed, priced and managed.
"There are moves to strengthen reporting for all companies to include financial risks from climate change."
A trend which has continued throughout the global downturn in oil price has been a strategy pursued by the majors of "value over volume".
But the outlook asks whether value and volume are still "mutually exclusive" objectives.
The report finds the oil price has driven transformation in the sector which means firms are better positioned for growth.
It predicts there will be opportunities to acquire assets but both "quality and price" will be equally important considerations.
Finally, it was found there is "more optimism" for a modest oil price recovery.
While the mood is still cautious, there are "growth signs back on the agenda".
In December 2016, it was found the five oil majors made upstream acquisitions totalling $5.7bn.
Recommended for you

Santos eyes cheaper carbon storage offshore East Timor at new $1.7bn APAC hub