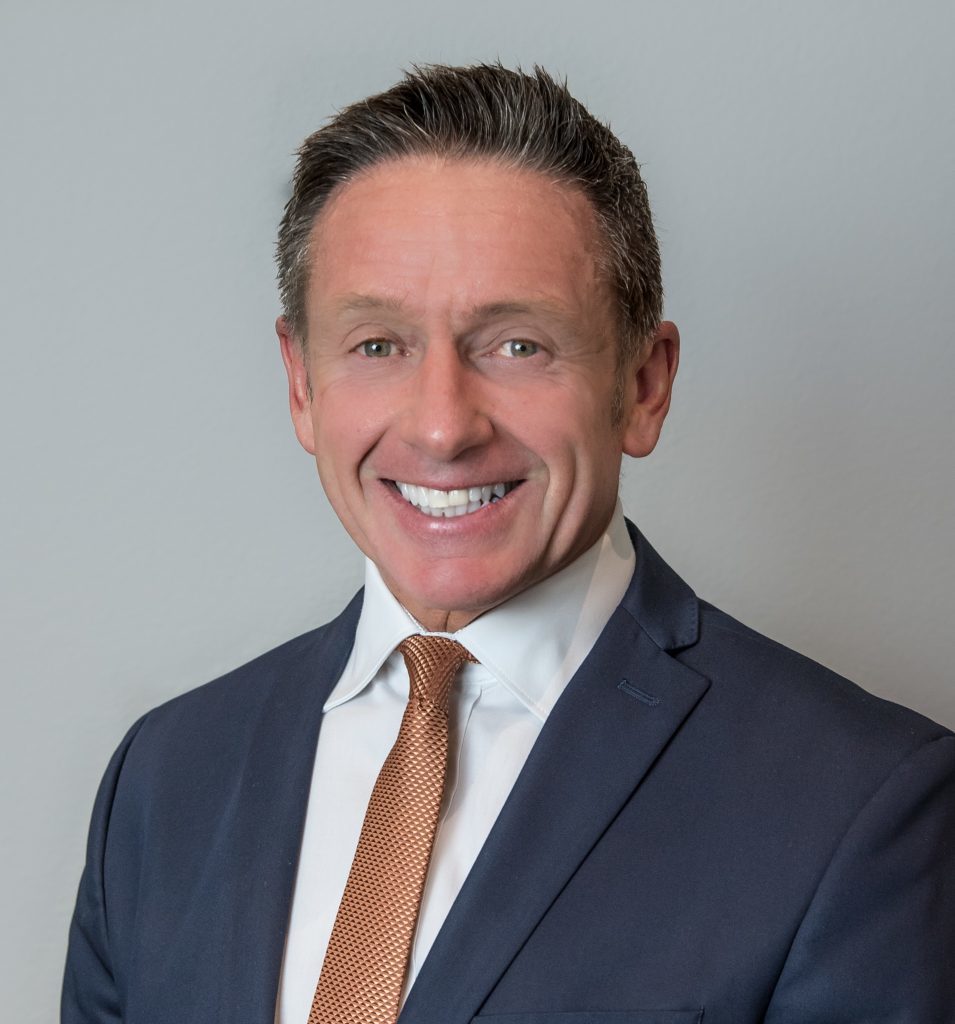 It was during the 2016 Offshore Technology Conference in Houston that Energy broke the news that M2 Subsea was being put together to compete in the ROV (remotely operated vehicle) and related services marketplace.
In November the company took a massive leap forward with the purchase of a large stable of these machines that was on the market following the collapse of Norwegian IRM (inspection, repair & maintenance) contractor Harkand.
The acquisition of 32 ROVs from Harkand's administrators was enabled with private equity investment from a fund advised by UK firm Alchemy Special Opportunities.
And, during the weeks leading up to Christmas, M2 Subsea busied itself relocating the ROVs previously stabled by Harkand in Montrose to the new Aberdeen firm's home at Cumberland House in Westhill and from Houston and Galveston to Lafayette in the US.
Harkand went belly-up around the same time as Energy was first briefed on the M2 Subsea venture and doubtless picked up a real bargain owing to the debilitated state of the mainstream subsea construction and services market.
M2 Subsea is led by president and CEO Mike Arnold, who has 35 years in the subsea business including stints at Bibby Offshore and Hallin Marine.
One of the coincidences of this particular tale is that the building that only recently became home to M2 Subsea was first occupied by Hallin. And Bibby Offshore is located just a few hundred metres away.
Arnold and his co-venturers collectively have a track record of many decades in subsea and had at various times along the years worked with one another.
And the current downturn … the third major slump to hit the North Sea … created what they consider to be an ideal environment in which to set up a new, differentiated player in the ROV marketplace.
"We started talking to Alchemy early August," said Arnold. "They are the funders of the deal just done.
"It all happened pretty quickly. We were talking to these guys, they had heard about me, they did a lot of research on me and my background. They wanted to get into subsea and had been figuring out where they could fit into that space.
"When the opportunity to purchase the Harkand assets came along, they (Alchemy) approached me, we sat down, put a business plan together and an appetite to do a deal quickly came about.
"We put our tender in for the Harkand ROVs, were successful and completed the deal on October 31. It was a case of from zero to 32 ROVs overnight since when everything's gone crazy.
"It was a bit like bringing the A-Team back together again … tried and tested; lots of experience. Literally from completing the deal, we had something like 12 people on board within two weeks. Then we started to take delivery of the equipment and stable it in Aberdeen and Lafayette."
In the main, this is a young fleet with "full operator ocean depth range" and comprises a mix of Triton XLS 150bhp work-class systems; Triton XLXs, again 150bhp but rated to 4,000m; Commanche work-balls; Mohawks; super-Mohawks; and Seaeye Tigers as well.
It means M2 Subsea can cover the full range of IMR and construction services.
Arnold said: "The IMR market is where we're headed. The reason is simple … the capital projects and therefore construction market has all but totally collapsed but infrastructure has to remain healthy and that means no let-up with inspection, repair & maintenance."
He agreed that one of the things that gives M2 Subsea an immediate market advantage is that it has picked up a large modern fleet of vehicles at a competitive price and this in turn enables more aggressive bidding for work than might otherwise be the case.
However, given the scale of the damage done to offshore oil & gas by the current downturn, surely the ROV market is rather crowded and therefore cut-throat?
"A lot of the market is now down to price," admitted Arnold. "Cost is key and there's a reasonable amount of competition out there.
"But my team have been in the subsea business a heck of a long time. We know a lot of the people and we know where a lot of the work is. So we are tracking down the prospects.
"There's a stack of tendering activity going on and there's a lot of work to be done out there this year. That's not counting all the background preparation such as registering with IMCA (International Marine Contractors Association) and getting on the FPAL and Achilles (supply chain gateway) systems. That doesn't happen overnight.
"Not only do we have ROVs to check out … get ready, we have to make sure that the consumables and spares are in place, test every system and make sure everything is ticketed, ready to go. Then there is the whole back office support system to put in place too. In short, everyone's been working exceptionally hard."
But what about the A-team? What is their provenance?
Arnold: "M2 is M-squared, which comes from two Mikes and two Marks; that is myself and Mike Winstanley, Mark Wood and Mark Corney.
"Both Marks and myself have worked together over three different companies … Hallin, Bibby and now M2 Subsea. One was with me at Rovtech too.
"All of us are tried and tested … better than a good marriage. We all know one another's thinking and one doesn't have to second guess. It just happens. These are quality guys.
"Mark and Mark had left their previous businesses, they wanted to set up and do some consultancy work.  Then they asked me to join them and then basically the ball started rolling end of February last year.
"We knew where we wanted to be … back in the ROV space again. I personally had committed a helluva lot of my time and money before we got anywhere near where we are now.  We did consultancy work, we picked up a couple of jobs in Mexico to bring in revenue and establish track-record. I also spent a lot of time talking with venture capital and private equity companies, trying to get one on the hook and to do a deal.
"We knew we wanted to be a smallish independent ROV business delivering a high-end quality service. But we knew where the market was going, the issue was how to capture market share and we could see an opportunity. This includes working with vessel owners too to get utilisation for their ships and basically not being greedy and recognising what operators and contractors need. We're a contractor's contractor; we like that, we think it's great, it's what we want to do.
"But we'll also offer full-service to the operators … inspection, survey, ROV boats are absolutely not a problem at all. It's figuring out where the price point is and getting to that to make us acceptable to potential clients. And trying to save them money at the same time.
"However, we also have to make a margin for our shareholders and that is key."
And that is Alchemy.
"It's a great fund to be involved with. This is certainly the platform for bigger and better things.
background
So how did Arnold get started in the first place?
"I served my apprenticeship at British Nuclear Fuels, Sellafield on the Cumbrian coast. I was brought up a place called Millom, also on the coast.
"I had a typical blue collar upbringing; 'don't even dare thinking about university; get an apprenticeship' sort of stuff.
"That's how I ended up at Sellafield. The other choice was Vickers at Barrow in Furness. Later, a friend of mine who was also at Sellafield left and joined Subsea Surveys (Roger Chapman).
"By then I'd had enough … I was becoming an automaton so Roger suggested I sent in my CV as the company was recruiting.
"I ended up joining Subsea Surveys in October 1982 as a trainee ROV pilot. It was a fantastic organisation. Subsea Surveys at that time had people like John Drabble, Marcus Cardew, Roger, Ken London and John Westwood of Douglas Westwood fame.
"I started working offshore with these guys; something totally different for a lad from Millom where the furthest I'd ever been was Lloret de Mar (Spain) on holiday. All of a sudden I'm getting sent to Brazil, Singapore and places like that."
He even encountered Energy columnist Dick Winchester who was also in subsea at the time.
Subsea Surveys was sold to British Oceanics where Arnold spent time in Leith working on manned sub and ROV projects. He also travelled extensively, even working in China and Russia but never got to the Gulf of Mexico.
Then one day the still young Arnold teamed up with three friends to set up their own business, Rovtech.
"We bought four or so HD Phantom-based ROVs from the receiver for £10,000. I had actually bought the company in May 1986."
This was when the East Irish Sea was going crazy with companies like British Gas and Hamilton Brothers exploring for and developing a number of discoveries.
Arnold was then living in Kendal, his colleagues were in Barrow-in-Furness and so the latter was the ideal place to set up the ROV business.
"We specialised in jack-up drill support. At one point we had 14 eyeballs covering 14 jack-ups in the Irish Sea and Southern North Sea.
"Come 1993-94, I was wanting to push the company to the next level by investing in work-class systems.
"At Offshore Europe 1995 I met up with Andrew Beveridge what was then the MD at Slingsby. We initially started talking about buying some Slingsby systems. But then he said he wanted to get back into the ROV business again, being ex-HMB.
"So Andrew and I got together, we raised some cash with 3i and NatWest Ventures winter 1995-96 and refinanced Rovtech.
"We had Ken Fraser as chairman, redesigned Slingsby's Trojan ROV system as the Spartan. We started buying Spartan work class ROVs, also Sea Eye 600 eyeballs, then Lynx and Tiger vehicles,
"We kept the office in Barrow but moved up to Aberdeen at the end of 1996 and the things started taking off in the IMR market."
They fortuitously got involved in the telecoms market during 1998-2000 and so Rovtech gained some protection from the big oil slump at that time.
However, Arnold decided to take a break, leaving the company in 2003 and setting up a motorcycle dealership in Kendal with a good mate, as you do.
That was the focus for a couple of years though Arnold was also doing a bit of subsea consultancy work and running a fiercely competitive motorcycle team, even getting a world champion out of it. That was David Knight who was regarded as an exceptional rider for KTM.
"But one morning I woke up thinking it would be nice to get back into the offshore business again.
"I had a good conversation with a good friend, Bill Roger of STS who suggested I did a bit of work for the firm."
That consumed 2005 and, whilst in Singapore at the year-end, Arnold bumped into fellow Cumbrian John Giddings and John Attenborough at Hallin.
Arnold joined April 2006, initially to establish an ROV division in Aberdeen, starting with the same team as he has today. But Hallin was sold to Superior Energy in 2010. Time for a move!
Next berth was with Bibby where in, in 2011, he set up Bobby Remote Intervention.
"Things happened very quickly and we went from zero to about £60million turnover in about two and a half years. The time was right, the market was good. We had close to 20 systems and about 50 people in the team.
"But then it was decided to merge Bibby Remote Intervention into Bibby Offshore and I took up the role of chief operating officer looking after international business in emerging markets … getting out there in the marketplace and making things happen in Norway and then Singapore, also opening up Bibby's Houston office.
"Once again though, having got it to a certain point I decided to move on and here I am now!
"You'd think I'd learn."
Recommended for you

Canada's love-hate relationship with oil and gas