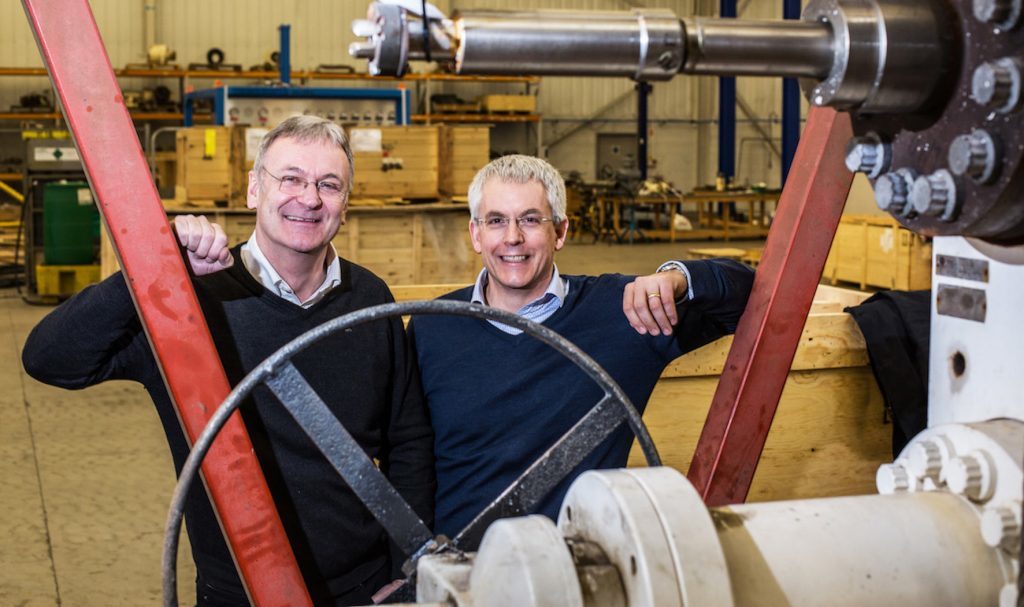 A business growth fund has joined forces with an Aberdeen consortium to create a £13million war chest for investing in fledgling energy technology developers.
The Business Growth Fund (BGF), a provider of growth capital to small and mid-sized businesses, has invested £10million in the Frontrow Energy Technology Group to support its expansion.
For its part, Frontrow will stump up a further £3million to top up the kitty.
Frontrow is a consortium of upstream industry experts who put money into oil and gas businesses alongside other investors.
Energy service companies already in the group's portfolio include Well-Sense, Well-Centric and Interventek.
Frontrow was set up in 2013 by chairman Graeme Coutts, former chief executive at Expro Group.
Mr Coutts is the current chairman of Spex Group and Stats Group, both of which have received backing from BGF in the past.
Mr Coutts said: "This funding will allow us to acquire and to grow more high-potential companies in the energy sector.
"Our vision is to build a group of world-leading technology businesses based here in the north-east of Scotland, which has long been a centre for the development of downhole and subsea technologies."
Mike Sibson, an investor in BGF's Aberdeen office who will join the board of Frontrow, said: "The past two years have been incredibly challenging for companies operating in the north-east of Scotland's oil and gas industry, and many entrepreneurs have understandably been shaken by the downturn.
"Despite these strong headwinds in the energy industry, and across the whole of UK, 2016 was a record year for BGF, and we will continue partnering, supporting and investing as part of our strategy to provide truly long-term capital to companies scaling up.
"This deal allows us not only to invest in the growth and development of Frontrow, but it also extends our reach into younger, earlier stage companies in oil and gas, and the broader energy industry.
"We are backing a team with a deep understanding of energy technology, a strong industry network and the operational experience to bring new products to market."
BGF, which is backed by five major UK banks and has £2.5billion at its disposal, broke through the £1billion investment barrier last year.
Recommended for you

3t EnerMech to exclusively deliver industry training in Angola and Guyana