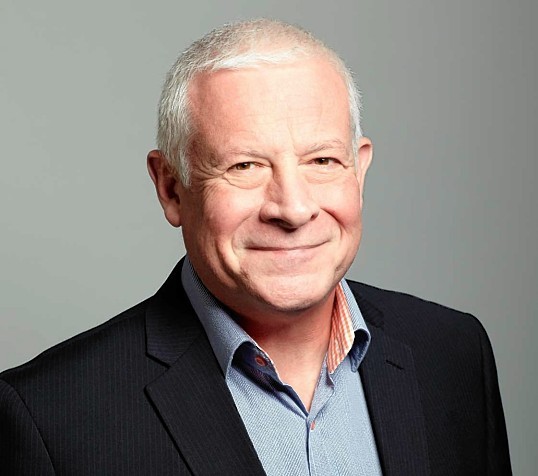 A backup helicopter fleet is not the answer to the North Sea oil sector's transport issues, an industry chief has said.
Mick Borwell, health, safety and environment policy director with Oil and Gas UK (OGUK), acknowledged industry has been heavily reliant on Sikorsky S92s since Super Puma 225s were grounded following a fatal crash last year.
S92s had to be recalled for checks last month following an incident on a North Sea platform in December, prompting concerns about a lack of helicopter capacity.
But Mr Borwell said creating a "resilience fleet" in case of a longer aircraft shortage was not a realistic option.
He said: "It's easy to talk about a resilience fleet, but we can't have one. Helicopters have to be flown to maintain safe operations. Even if you do maintain them, there is a risk. You can't have them parked up waiting for a problem to occur."
However, Mr Borwell was adamant industry was taking the threat of another shortage very seriously and admitted the lack of a direct replacement for S92s was a problem.
As of August 2016, there were 56 helicopters operating on the UK continental shelf (UKCS). Five different types of aircraft make up the fleet, but only two are classed as heavy – S92s and Augusta Westland 189s, according to OGUK.
There were 31 S92s, but just two 189s, shifting the weight of the heavy travel responsibility onto the S92 model.
All S92s were recalled on January 10 for checks after one of the aircraft experienced problems while landing on the West Franklin platform on December 28.
The reduction in capacity caused delays for a couple of days, though stormy weather conditions were also a factor.
OGUK wants to help industry ensure it can cope in the event of a similar or worse situation occurring.
The trade body's board last month approved the establishment of the Helicopter Resilience Technical Group (HRTG) to talk about potential solutions.
It is primarily made up of logistics managers from oil and gas operators and will meet on a monthly basis at first.
Its precursor, the Helicopter Resilience Network previously met "a couple of times" to discuss helicopter sharing and the use of vessels following incidents involving Super Puma 225s.
The meetings stopped once Sikorsky S92s came into wider use, but the recall has persuaded industry chiefs that managers need to get together more often.
"The problem is that it appears as if nothing is happening," Mr Borwell said. "It is a classic swan situation. It looks like you are going along serenely, but there's a lot going on under the surface."
Mr Borwell said the purpose of the HRTG, which met for the first time on Friday, was to provide a "sharing space" for discussing resilience planning and collaboration on transport.
He said the meetings, which could also involve helicopter operators and regulators, may produce a number of outcomes, but that an "overall contingency plan" was unlikely to be one of them.
"Each oil and gas operator has different needs in terms of business continuity and safety," he said. "There may not be a one size fits all solution. There are different ways of reacting to the problem depending on how many people you've got and where the installations are."
As such, helicopter sharing and offshore vessel utilisation are likely to remain the preferred responses in an emergency.
Mr Borwell said talks with the Maritime and Coastguard Agency had already begun to get to grips with the vessel certification, vessel types and availability, safety implications and collaboration.
He said: "The logistics managers already collaborate on flight sharing. If someone needs a helicopter you pick up the phone and ask if you can share.
"It may well be that marine (vessel use) is the solution. That's what this group will talk about."
Recommended for you

Caverton expands helicopter fleet with S-92