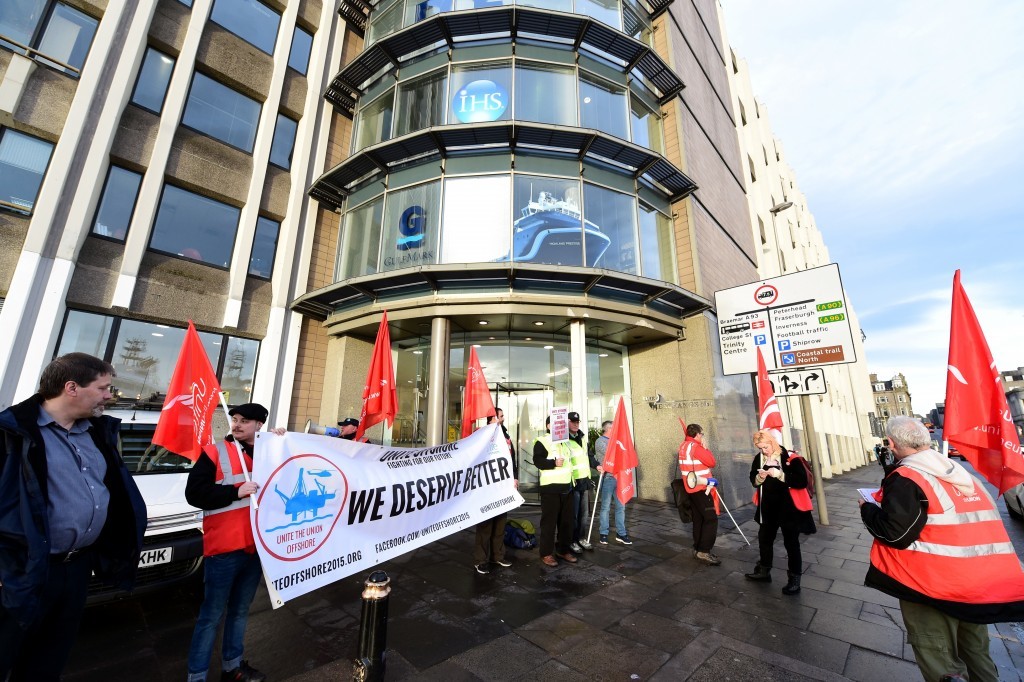 The trade body for offshore catering firms said today it was disappointed but committed to dialogue after its latest contract offer was turned down.
The Caterers Offshore Trade Association (Cota) said the pay freeze it tabled was fair due to the tough trading conditions companies were facing.
But 62% of employees who took part in last week's telephone phone ballot rejected the offer, while 38% voted in favour.
The Unite trade union will hold meetings with its members over the next four weeks to find out why they turned down the deal.
It will then ask Cota whether it intends to submit an improved offer.
Cota chairman Andrew Thomson said he regretted that the contract had not been accepted.
Mr Thomson, who also manages Aramark's North Sea business, said: "This continues to be a very difficult time across the oil and gas sector and all organisations, including our member companies, need to ensure costs remain under control if we are to ensure the sustainability of the industry in the North Sea.
"Although we have proposed a pay freeze, which we believe is necessary in the face of a challenging economic environment, we have offered to extend payments for emergency training offshore which will benefit employees.
"Our proposal was the result of meaningful negotiations with the unions, in which both sides made concessions.
"We are disappointed with the result of the consultative ballot, but are committed to ongoing and open dialogue with employees and the unions."
Cota represents six catering firms, including Aramark, Entier, ESS, Foss & Esg, Sodexo and Trinity International Services.