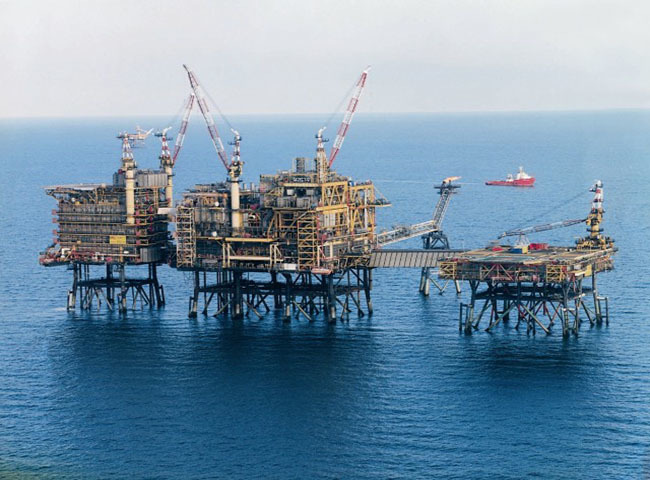 Centrica said yesterday that it was weighing up partnerships and joint ventures to bolster its exploration and production (E&P) business.
Centrica, whose brands include British Gas, spent £518million on E&P during 2016, a 28% reduction year-on-year.
Centrica's investments included the southern North Sea Cygnus project, which delivered first commercial gas in December 2016 and is expected to approach peak production this year.
The company has a 49% non-operated stake in Cygnus.
Centrica also sank funds into a fourth production well at the York field, but it failed to deliver commercial volumes due to "reservoir quality issues".
Group chief executive Iain Conn said progress had been made in 2016 to move Centrica towards an E&P business focused on the UK, Netherlands and Norway.
The firm announced the divestment of its remaining portfolio of gas assets in Trinidad and Tobago in November and aims to offload its Canadian E&P business in 2017.
Mr Conn said Centrica would "evaluate all options" to strengthen its E&P business, "including through possible partnerships and joint ventures".
It is understood that Centrica is not in the market for acquisitions, though more stable oil prices have boosted confidence in investment decisions at the firm.
Centrica recently made a positive final investment decision on the Oda field in the Norwegian North Sea, which is slated to start production in 2019.
Centrica is also thought to be looking to step up exploration again, particularly near-field around existing infrastructure.
And a spokesperson for Centrica said there were no plans for further job losses at its E&P business, despite the group targeting £250million of cost savings in 2017.
The company held a consultation last year that resulted in about 90 members of its European E&P team being laid off, including 25 in Aberdeen.
Centrica reduced its group headcount by more than 3,400 in 2016.
The company's revenues fell 3% to £27.1billion in 2016, but it achieved pre-tax profits of £2.19billion, a marked improvement on a deficit of £1.14billion in 2015.
It reported a 4% rise in 2016 adjusted operating profit to £1.52billion, compared with analyst expectations of £1.47billion.
However, its shares dipped 3.68% to £2.25 in London yesterday.
Ken Odeluga, market analyst at City Index, said Centrica's decision to "hang fire" on a dividend rise had likely caused the drop.
Mr Odeluga said the increase in Centrica's net pension liability at the end of 2016 to £1.14billion from £119million a year earlier was "not good news at all" and pointed to "reduced opportunities to return cash to shareholders".
But he said the company had performed well on balance and was doing "quite a bit better" than many of its peers.
Recommended for you

UK government says lack of supply flexibility could leave gas system "exposed"