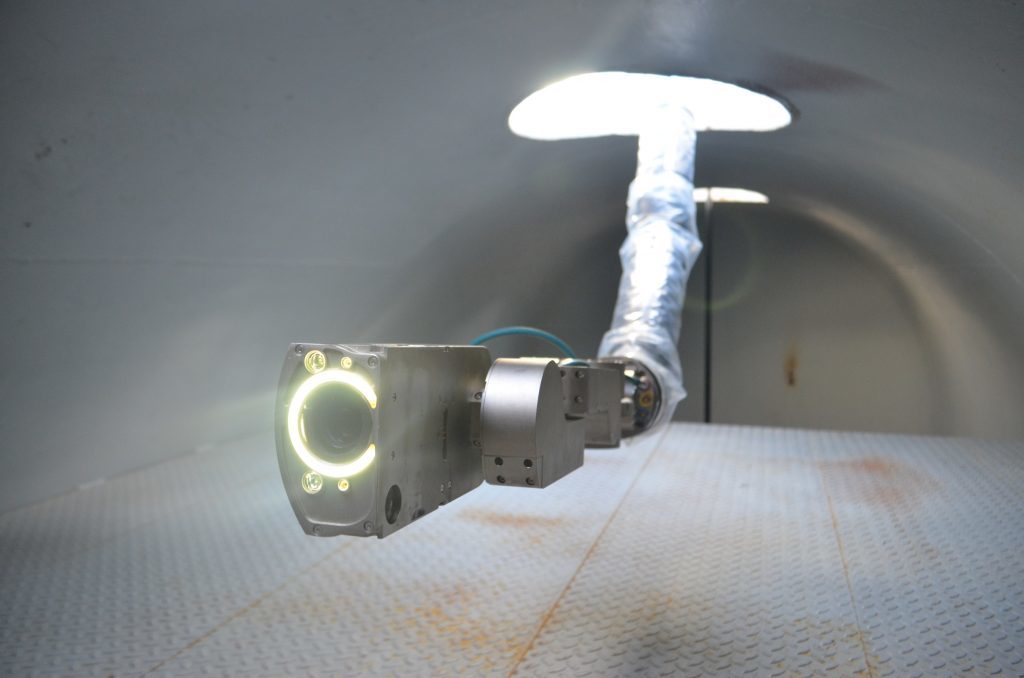 A robot 'snake-arm' could reduce offshore workers exposure to North Sea hazards, according to developers.
OC Robotics are exploring the feasibility of using the P100 snake-arm robotic inspection system on offshore oil and gas pressure vessels.
Delegates at this week's ITF Technology Showcase will be given a closer look at the technology ahead of its first trial with Chevron.
Snake-arm robots are driven by wire ropes and controlled by OC Robotics' proprietary software.
OC Robotics say they are especially suited to working in confined and hazardous spaces.
Only the arm itself is deployed into the workspace as the main drive motors, electronics and control systems are located away from the inspection area.
The project is being funded by Innovate UK's 'Energy Game Changer' programme. OC Robotics & Chevron are exhibiting on Innovate UK's stand along with a number of companies that secured funding through the competition last year.
Rebecca Smith, project manager at OC Robotics said: "Our project is innovative in the deployment of robotic technology in harsh environments, such as the North Sea.
"There is real potential to improve inspection outputs and extend asset life by characterising vessels and assessing fitness for service without human entry into dangerous and confined spaces. We are at an exciting stage with the P100 and we look forward to telling our story to a like-minded audience at the showcase."
The annual ITF Technology Showcase at AECC – Technology in Action – brings together some of the brightest minds from inside and outside of oil and gas to challenge current thinking and bring fresh focus on progressing new solutions.
To see other robot snakes click here.
Recommended for you

Equinor blazes the subsea drone stations trail