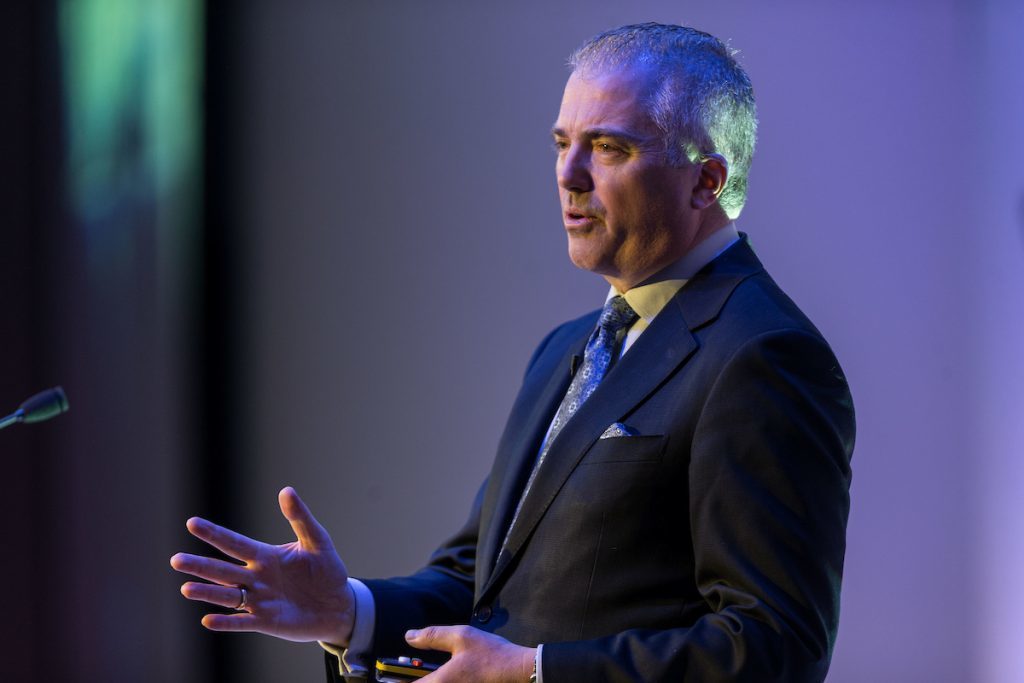 Formula One racing expertise is at the heart of two innovative projects in the UK North Sea.
McLaren Technology Group (MTG), whose racing team partnership with Honda is currently home to Grand Prix stars Jenson Button, Fernando Alonso and Stoffel Vandoorne, is working with global professional services firm KPMG to help oil and gas companies raise their performance.
Geoff McGrath, chief innovation officer at MTG subsidiary McLaren Applied Technologies, said the offshore industry could learn from the racing world's drive to "be the best and push the limits".
Mr McGrath was among the speakers at an Industry Technology Facilitator (ITF) exhibition and conference in Aberdeen yesterday.
Urging the offshore sector to "embrace technology" and new ways of working, he said drillers were like drivers on a race track and rig crew were the pit-stop team.
McLaren's strategy for getting ahead of the competition was to shorten and perfect the design cycle, and this can be transplanted to other industries, he said.
He later revealed the two-year-old KPMG McLaren tie-up was already actively involved in efforts to make North Sea operations more efficient.
Stuart MacCormack, associate director in the joint-venture, said there were currently two projects on the go involving the same oil major.
Without giving too much away, Mr MacCormack said they were aimed at "driving operational excellence" and improving decision-making.
Oil and gas industry interest has to date been "inspirational", he said, adding: "We've had fantastic support from senior leaders of companies."
Mr McGrath told the ITF technology showcase delegates MTG designed, re-engineered and manufactured "unique" car parts every 20 minutes in the last racing season.
"We model the whole system for maximum impact", he said, adding the latest McLaren-Honda car, MCL32, was made up of "thousands of components that are being innovative continuously".
The same attention to detail to create a Grand Prix-winning performance can and is being applied to other industries, including oil and gas, he said.
MTG's "inherent" DNA of quick prototype modelling and embracing emerging technologies, along with its expertise in data handling, performance management, predictive analytics and clever use of artificial intelligence, was all part of a winning mentality.
The former oil and gas industry worker added: "We just want to be the best and push the limits of performance."