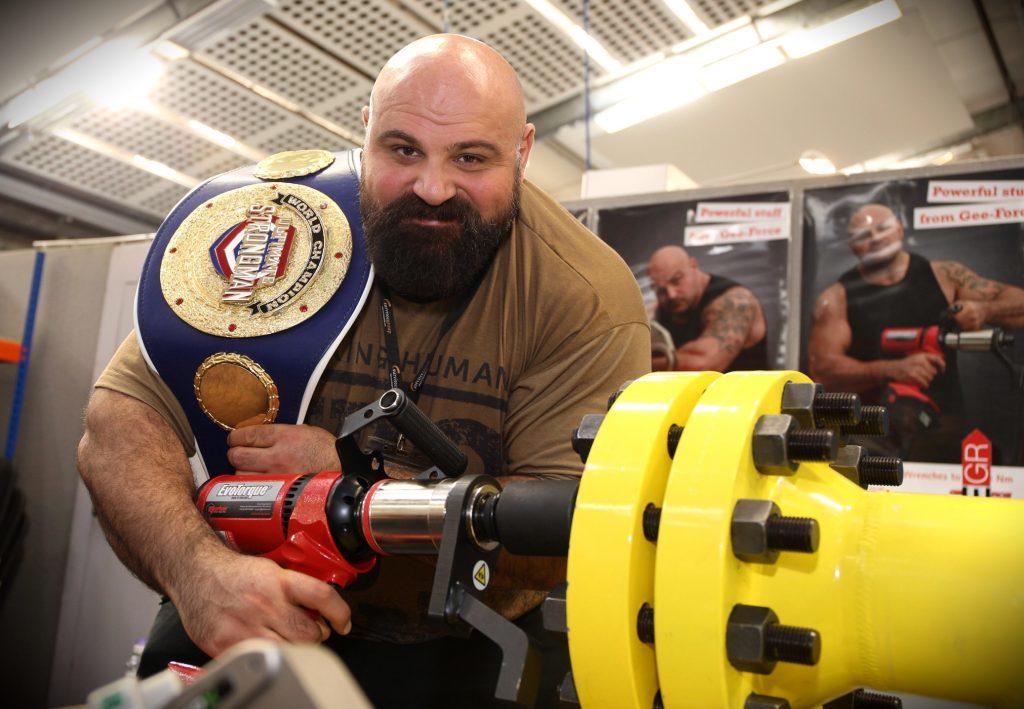 Europe's strongest man said yesterday that the energy sector and powerhouse athletes share some of the same challenges.
Laurence Shahlaei, who also holds the title of ultimate strongman world champion, said companies were constantly trying to improve and evolve and that he was no different.
Mr Shahlaei said: "I'm always looking at new ways to evolve as an athlete and I think the companies here are trying to do the same.
"It's easy for someone to be happy with how things are going, but if you stop, other companies will overtake you. In my case, it's other athletes."
He said it was important for companies to keep looking for new ways of producing electricity in light of the challenge of global warming.
Mr Shahlaei was speaking at the Southern North Sea Conference and Exhibition.
One of Mr Shahlaei's sponsors was exhibiting at the two-day event in Norwich.
He has attended several SNS conferences and felt the mood among was more positive compared to the last few years.
Mr Shahlaei said he thought government policies were partly to thank for an upturn in confidence among energy firms.
Recommended for you
X

Port chiefs further delay controversial ship-to-ship transfers