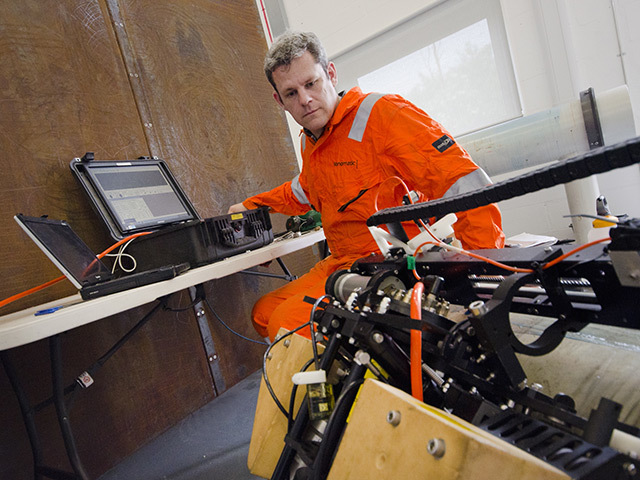 Energy industries advanced inspection and asset integrity service company Sonomatic has built a new £4million North Sea HQ in Aberdeen and says its expansion drive could generate as many as 200 more jobs.
For now Sonomatic has created about 20 new full-time jobs at the new Core business park bringing the current headcount to around 40.
Up to 70 new full-time jobs near-term are initially forecast. Further posts depend on the success of various initiatives.
The boldest of these is to secure long term contracts for integrity and inspection with offshore teams provided by the company's rope access division which, depending on the success of winning work, "will result in anywhere from 50 to 200 jobs within a realistic timescale of two to three years," according to division manager Tracy Anderson.
A further £500,000 has been budgeted for a phase two facility at Core – a linked painting and blasting shop to be built in the next 12 to 18 months, which will be a jobs generator in its own right and serve mostly Aberdeen-based clients.
Presently, Sonomatic has 150 employees globally and 40 in Aberdeen where it was previously based on the neighbouring Energy Technology Park.
The company has also invested in Shetland by teaming up with Ocean Kinetics. This has already led to new jobs.
Sonomatic began life in the nuclear sector in 2003, has HQ in Warrington.