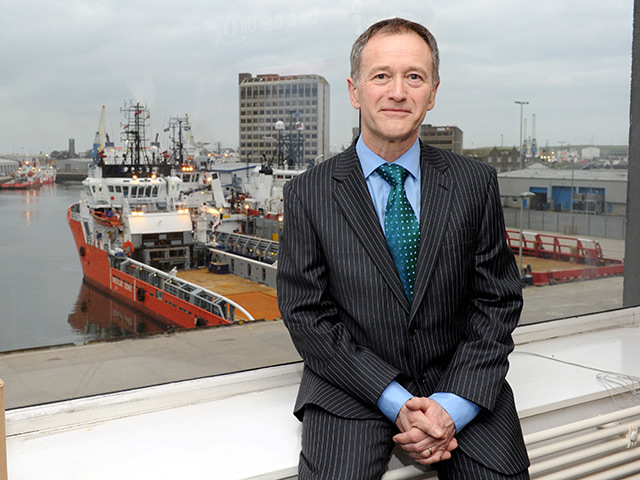 The North Sea is finally "coming up for air" after a tough two years, according to a leading industry expert.
According to OGUK's latest report UK production output increased by 16% in 2016 and operating costs dropping to around $15 a barrel.
Last year also marked a high water mark for discoveries, with the equivalent of around 360million barrels discovered – the highest amount since 2008.
However, Oil & Gas UK's economics director Mike Tholen warned the reprieve would be short-lived if the sector failed to attract some much needed capital investment.
In its annual business outlook, OGUK said the North Sea industry will see a "significant" production decline post 2020 if doesn't lockdown fresh financial injection.
Tholen said: "The industry is coming up for air. It's been a hell of a two to three years in terms of pressures. The oil price in particular has put a real strain on companies.
"We've seen some unpleasant consequences for people and their jobs but I think it's a testament to the quality of our industry that many companies are still active and around.
"The challenge for the industry is to build upon the competitiveness it has gained and find ways to win more investment in the UK so we can keep production high, activity strong and prepare for the next phase of the North Sea."
Oil and Gas UK's annual business forecast shows a mixed picture for the future of the sector.
Investment fell from a peak of almost £15billion in 2014 to £8.3 billion last year.
Meanwhile, less than £500million of fresh capital was committed, with two new fields approved and 22 wells drilled.
And total capital investment in the North Sea is expected to continue to fall over the next two years.
Tholen said the industry must develop a coherent strategy with government to overcome these obstacles.
And he said that must also include incentives and support for the incoming new wave of smaller companies who will be vital to Maximising Economic Recovery from the remaining resources.
He said: "We've got to make people see that the UK is an attractive destination to invest here long term.
"The industry has always benefited from diversity and it's vital that the new wave of people coming make a success of that.
"Success breeds success. If you see your neighbour doing great things on their field you see how you can better yourself."
He added: "We've shown that we can be competitive.
"What we have got to keep doing is being as competitive as we have been."
See all the report's fact and figures in this infographic.
Read more about the report here.
Recommended for you

UK Government looks beyond price for 'most impactful' CfD round yet