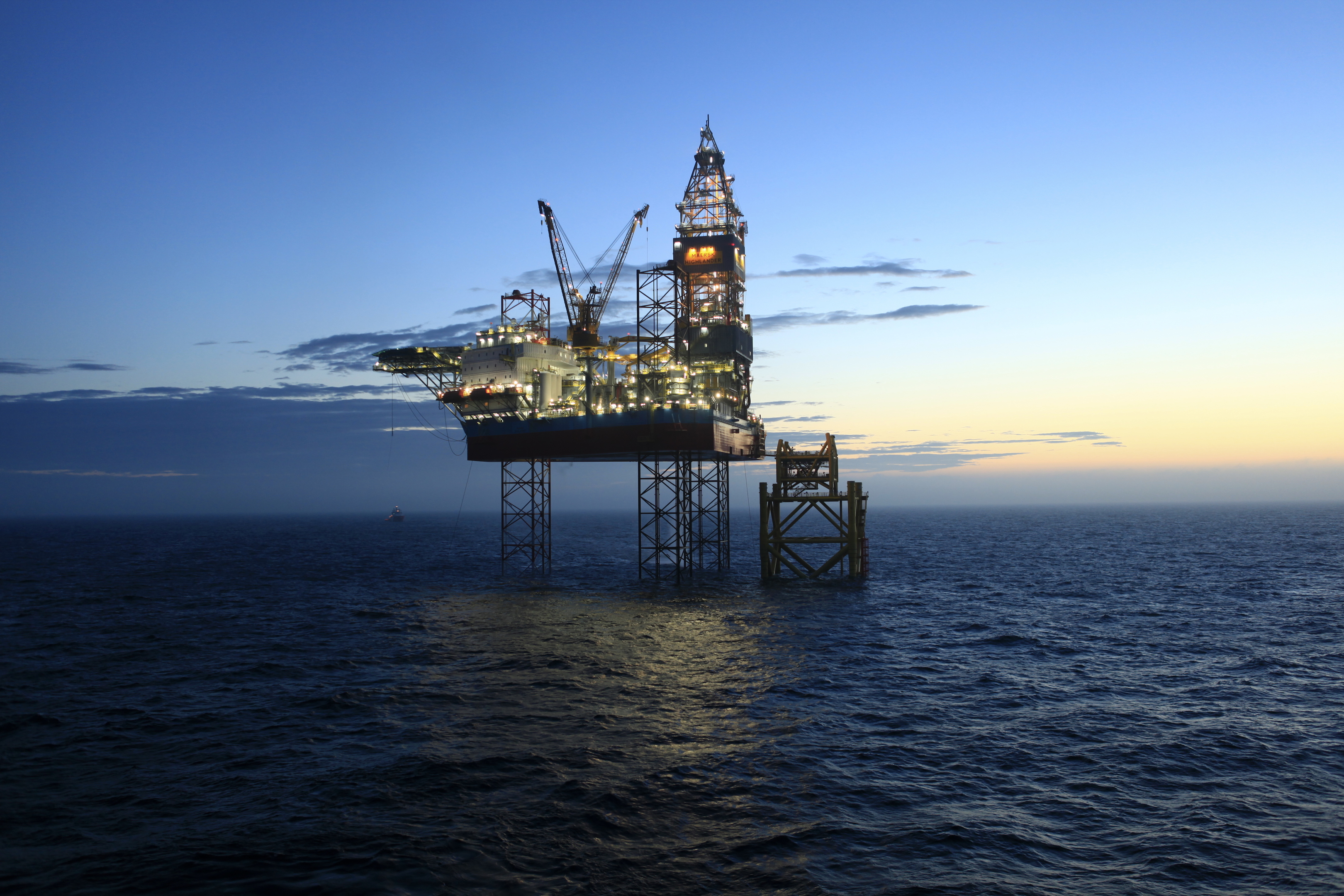 Maersk's Culzean project has been one of few bright spots in a downturn that has lasted longer than most could have predicted.
The field was hailed as the biggest find in the UK North Sea in 10 years at the time of its discovery in 2008.
Seven years later, the decision to approve the development in August 2015 was hailed as excellent news for the North Sea, at a time when the Brent crude price was about 50% lower than 12 months earlier.
Just over a year later, the Maersk Highlander rig started drilling the first of six planned production wells on the high pressure/high temperature field.
Further good news came in December, when operator Maersk Oil revealed costs for the project had been slashed by £410million to £3.3billion.
Culzean, 145 miles east of Aberdeen, is expected to make a big impact on UK energy supply when it comes on stream in 2019.
Maersk and project partners BP and JX Nippon are targeting resources estimated at 250-300million barrels of oil equivalent (boe), with peak production forecast to meet 5% of the UK's total gas needs.
Culzean is expected to produce for at least 13 years with a plateau rate of 60,000 to 90,000 boe per day.
The jobs market is also expected to benefit.
The project will directly create more than 400 jobs, while the field's ongoing development should support about 6,000 positions.
The field will be served by three bridge-linked platforms.
Drilling and production will take place on the wellhead platform, gas will be exported from a central processing facility, and the crew will be put up in the third topside.
Gas will be exported via the CATS pipeline, while condensate will be transported via a short pipeline to a floating storage unit (FSU) for offload to a tanker.
Maersk anticipates installing the three topsides next year, with hook-up completed in 2019.
By then, three of the six production wells will be ready for first gas.
This week, Energy Voice will be in Singapore to report on the progress being made on the topsides and FSU.
EV will tour the facilities and has lined up interviews with Maersk's top brass and the main people behind the Culzean project.
Stay tuned for our coverage.
Watch: Everything you need to know about Maersk's flagship Culzean North Sea development
Recommended for you
X

Saudi King and business leaders visit Japan for talks on economic ties