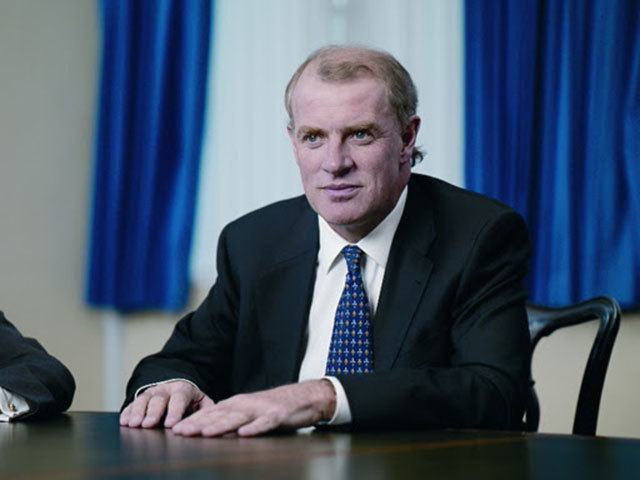 Premier Oil chief executive Tony Durrant said last night he aimed to have the North Sea operator's net debt down to a "rule of thumb" level by the end of next year.
Speaking after the company announced it more than halved its losses during 2016, Mr Durrant outlined his timetable for restoring the balance sheet to good health.
A key step in this will come when the firm finally completes a long drawn-out refinancing process, which it now expects to have cleared all of its hurdles by May.
That and first production from the Catcher development in the UK North Sea – expected around the start of December – will pave the way for the company achieving its debt target by the end of 2018, Mr Durrant said.
As of the end of last year, Premier's net debt stood at £2.3billion, nearly £500million more than a year earlier but down from a peak in the third quarter of last year.
Mr Durrant said: "We have agreed with our lenders to have a gradual reduction.
"The rule of thumb for our industry and in fact other industries is for debt to be kept to no more than three times pre-tax cash flow.
"Under our model, we should get back to that point by the end of 2018."
Premier said yesterday it had secured "lock up" agreements, tying its lenders into the terms of its proposed refinancing.
But one of its bondholders, Hong Kong-based Pyrrho Investments, has insisted the financial restructuring is not "home and dry" – and it claims it is not alone.
Premier's shares, which have had a turbulent 12 months, slid more than 4% to 59.5p after it said 2016 pre-tax losses came in at £321.1million, against losses of about £682million the year before.
Revenue for the latest period totalled £808.7million, down from £877million previously.
Mr Durrant pointed to record production of 71,400 barrels of oil equivalent (boe) a day, an increase of 24% on 2015, after-tax profits of £100.8million – following losses of £904million a year earlier – and improving cash flow as signs the company is on the right track.
Output is expected to increase to 75,000 boe per day in 2017, before any end-of-year contribution from Catcher.
Premier anticipates daily net output of 25,000 boe from Catcher, one of the largest current oilfield developments in the UK North Sea.
Mr Durrant said it was "nice to be back in the green" at the after-tax level, adding the company's eventual return to financial stability would allow it to press on with projects such as Tolmount – one of the largest discoveries in the southern North Sea in recent years.
Project sanction for Tomount could come as early as the first quarter of next year, with first gas produced by 2020, he added.
Premier had no shortage of other projects to pursue in its global portfolio of assets, he said, adding: "There is lots to chase after."
And he said North Sea assets acquired from Germany's E.on in an £83million-plus deal last year were on course to deliver "payback" in the first half of this year.