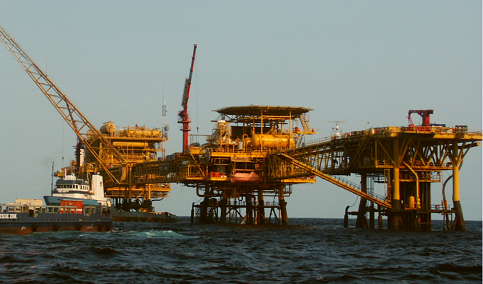 Statoil has made a minor discovery from a wildcat well in the North Sea.
The Norwegian operator struck oil on well 34/10-55 S.
The well was drilled from the Gullfaks C platform to a structure east of the Gimle field, about 7km northeast of the Gullfaks field and the same distance south of the Visund Sør field in the northern North Sea.
The objective of the well was to prove petroleum in Middle Jurassic, Early Jurassic and Late Triassic reservoir rocks.
Well 34/10-55 S encountered a total oil and gas column of about 170 metres, of which 60 metres are in sandstone with good to very good reservoir properties in the Statfjord group and 10 metres in sandstone with moderate to good properties in the Lunde formation.
Preliminary calculations indicate that the discovery contains between 1 and 3 million standard cubic metres of recoverable oil equivalents. The discovery will be produced from a subsequent development well from the Gullfaks C platform.
The well was not formation-tested, but data acquisition and sampling have been carried out.
It was drilled to a vertical and measured depth of 3228 and 7811 metres, respectively, below the sea surface, and was terminated in the Lunde formation in the Triassic.
The well will now be permanently plugged and abandoned. Water depth is 220 metres.
The well was drilled from the Gullfaks C platform, which will now proceed to drill production well 34/10-C-52 C.
Recommended for you

Petronas strikes oil off Indonesia