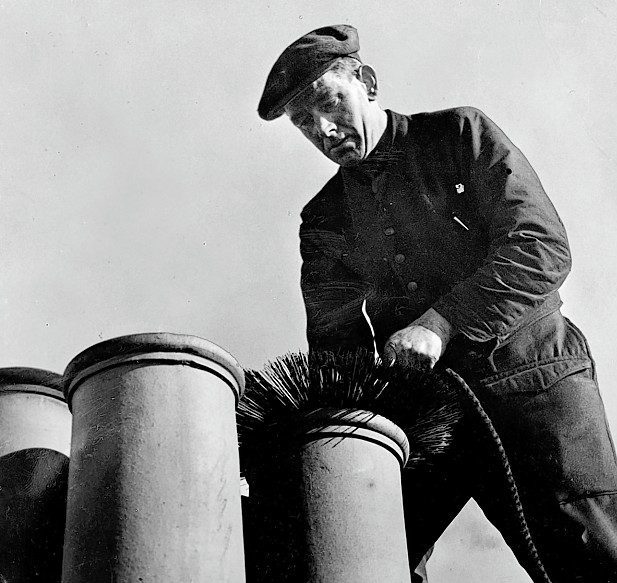 Nearly 1,000 grants for retraining after redundancy have been given to former oil workers in the North-east – including for chimney sweep training.
The £12 million Transition Training Fund was set up after the oil price downturn to help people retrain for work in sectors including renewable energy, construction and haulage, as well as more unusual jobs.
Ian Ellis, 55, pictured, from Kintore, spent two decades in the energy industry as an engineer and then a pilot before losing his job and launching a new career.
Ian had re-installed the wood burning stove in his own home with advice from the Inverurie Fireplace Centre, which sparked the idea of working in stove installation – by training as a chimney sweep.
He said: "I was able to get a letter from the Inverurie Fireplace Centre explaining they were desperately short of sweeps and that I would be able to get work if I did the training.
"I went out for a week's work experience with a member of the Guild of Master Chimney Sweeps and I thought it was definitely something I could do.
"I applied and at the same time I also got approval for the training in stove installation, which I'll be doing next year. Starting as a sweep has been a good way to do it."
Ian started as Garioch Chimney Sweep in September and expects business to pick up when he finishes his stove installation training.
Energy Minister Paul Wheelhouse said 982, or three-in-five, grants have so far gone to people in Aberdeen, Aberdeenshire, Angus or Moray.
He said: "It's highly encouraging to see the success of the Transition Training Fund as we recognise the North-east has a highly-skilled oil and gas workforce that we are determined to support through challenging times.
"Our £12 million investment in TTF has, to date, supported more than 1,800 individual oil and gas industry workers faced with redundancy to retrain."
A Skills Development Scotland spokesman added: "People from the North-east have retrained in a range of areas including construction-related courses, welding, dumper truck driving and heavy plant machinery operation, LGV and haulage, as well as renewables and health and safety."
Recommended for you

Exclusive: Skills passport to 'transform' North Sea oil and gas workforce