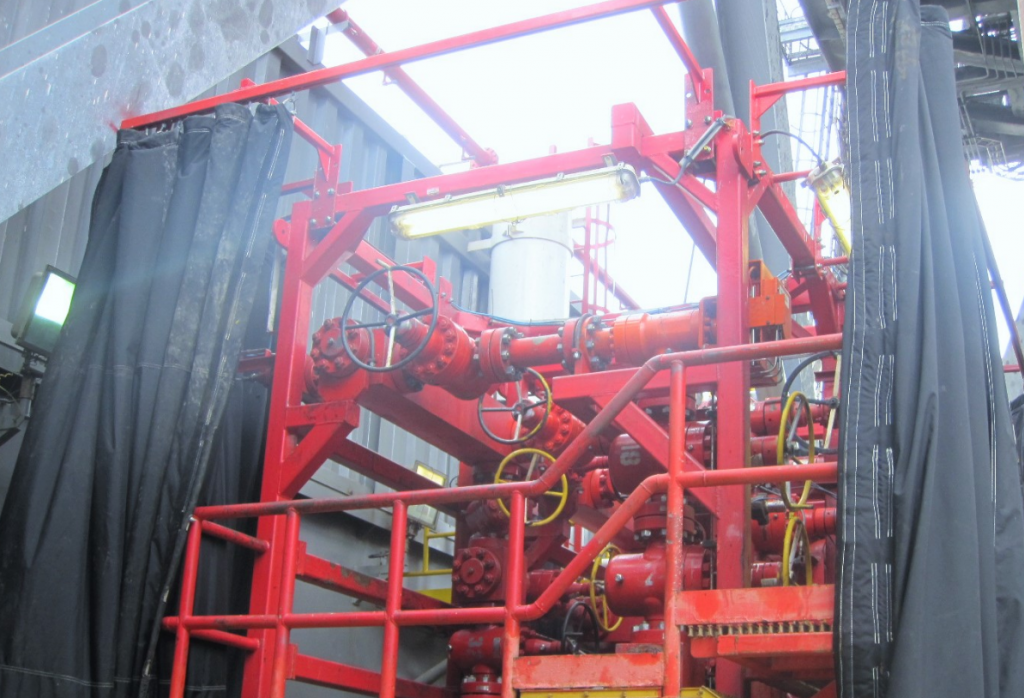 A family-run, Peterhead energy service firm has clinched a distribution deal for a groundbreaking fabric that could be worth more than £1million in sales in the first year.
JBS Group, founded as a boat-builder in Peterhead 45 years ago, said the Xtegra fabric can slash downtime and save oil companies millions.
Houston-based Advanced Fabric Technologies (AFT) holds the intellectual property rights for the material and picked JBS as the sole distributor for Xtegra last year.
JBS uses the fabric to make industrial blast containment curtains, two of which have been installed on North Sea platforms since November.
And it recently received a purchase order to supply another to a platform due for decommissioning.
It will have installed the curtain on the platform by the end of April.
John Dudgeon, a regional manager at JBS, said the curtains could reduce downtime on offshore installations.
He said operators were losing about 24 hours every month because of mandatory pressure tests on platform manifolds.
During testing, there is a danger that valves could shoot out of the manifolds with enough force to seriously injury somebody.
Mr Dudgeon said operators can keep the rig floor open if they cover the manifolds with an Xtegra curtain.
The firm said Shell UK had previously identified a potential cost saving of more than £4million in just 18 months after the curtain was installed on the Ocean Patriot rig.
Mr Dudgeon said JBS had been "really busy" since clinching the distribution deal and had taken on five new employees to help keep up with demand.
He said: "We send guys out to the rig. They'll do a survey and put together the 3D drawings and put a proposal together for the client. Once that's accepted we'll buy the fabric from AFT and will manufacture all the rail systems and tracking systems and do the installation."
He said plans were afoot to open facilities in the US and Middle East as JBS looks to take its portfolio of products to customers overseas.
Other products include the Sea Axe dredging tool.
JBS is keen to see whether the Sea Axe can be combined with the Xtegra fabric to make a device used for containing unexploded bombs subsea.
The fabric can absorb and withstand blasts of up to 25,000 pounds per sq inch (psi).
JBS was named J Buchan & Sons when it was established by father and son team John and Allan Buchan in 1974.
Allan's son, Scott, joined the company in 2002 and is the current managing director.
The firm changed its name to the JBS Group in 2011.
Recommended for you

North Sea Tiger: One-eyed cat stows away on oil platform