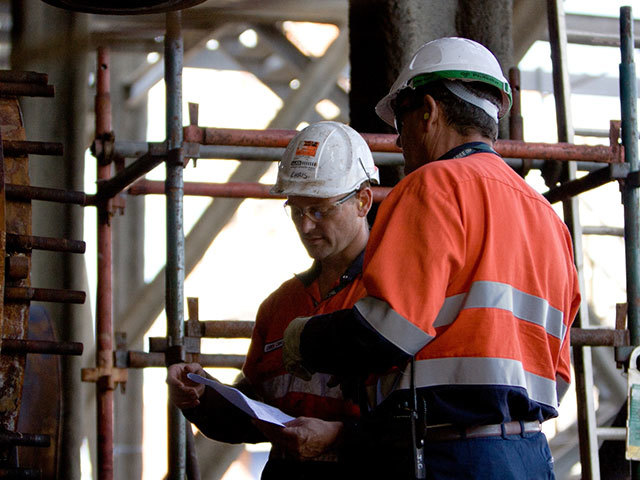 Wood Group declined to say last night how many jobs could go in its proposed £2.2billion takeover of Amec Foster Wheeler (AFW), despite the firms announcing a £40million jump in efficiency savings.
Scotland's biggest offshore union, Unite, repeated calls for transparency, saying workers were in the dark about the likely impact of the deal.
Aberdeen-based energy service giant Wood Group and engineering and project management services company AFW, currently employing 64,000 people between them, announced their tie-up plan last month.
They forecast they could together save at least £110million a year.
Yesterday, the figure increased to "at least £150million" as a result of further analysis of existing information and integration planning.
Savings will be made through economies of scale and the "reduction of duplicate costs across board and executive leadership teams".
Wood Group and AFW have also highlighted a "consolidation of overlapping office locations, the elimination of duplicated IT systems and the reduction of duplicate costs across central support functions".
They have not revealed which offices could shut, although Wood Group chief executive Robin Watson told the Press and Journal last month the enlarged group's headquarter's would stay in Aberdeen.
Workers have not been told what the Wood Group/AFW merger plan will mean in practice, Unite said yesterday.
John Boland, regional officer for the union, added: "We have met Wood Group since the announcement of their merger with Amec Foster Wheeler, and asked specifically about the possible impact.
"But we have still not been given details of the company's plans on jobs.
"It is incredibly disappointing that the company is making public statements about efficiency savings, without first speaking to workers and their representatives about what that means.
"We need full transparency and consultation over any future changes that will affect staff."
A spokeswoman for Wood Group, which employs 29,000 people globally, said: "We are still undertaking our assessment of the potential integration, but there will be some operational and administrative restructuring required.
"However both businesses are people businesses – we, therefore, attach great importance to the skills, capabilities and experience of our workforce as they are the key to our success.
"The purpose of the deal is to target growth and new markets which in the longer term is an employment creator."
The all-share tie-up plan, expected to complete in the second half of 2017, is conditional on shareholder approval and clearances from competition authorities in Australia, Canada, Kazakhstan, Turkey and the UK.
It will give existing AFW shareholders 44% of the enlarged company.
Recommended for you

Wood takes $100 million hit from legacy Aegis Poland contract