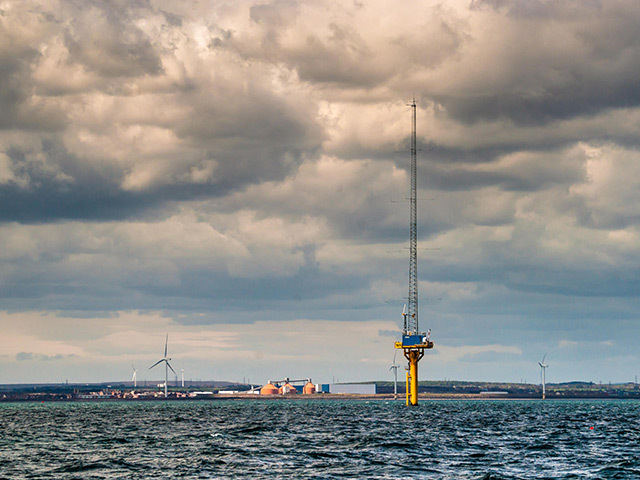 Independent Oil and Gas (IOG) today snapped-up a critical piece in its Southern North Sea puzzle.
The operator today confirmed it signed a sale and purchase agreement (SPA) for the recently decommissioned Thames Gas Pipeline in the Southern North Sea for a "nominal consideration" from Perenco UK, Tullow Oil and Centrica.
IOG will use the pipeline to export gas from its Blythe and Vulcan Satellite hubs to the Bacton Gas Terminal.
Chief executive Mark Routh said: "I am delighted to have signed the Sale and Purchase Agreement for this strategically important acquisition. We acquired most of our SNS gas portfolio at low cost because the assets in this area were considered stranded without a viable export route.
"This acquisition allays those concerns and is therefore of great importance to IOG as we now have a route to market for our gas. Subject to completion and remediation it will enable us to deliver up to half a trillion cubic feet of gas resources to the UK market over a period of 15 to 20 years from the end of next year.
"We are also open to work with third parties who may wish to use our export facilities for a tariff. We believe this is the kind of innovation required to breathe new life into the Southern North Sea and is entirely in line with the principles of Maximising Economic Recovery, as championed by the UK Oil and Gas Authority."
Estimated initial capacity of the 24-inch Thames pipeline is 300 million cubic feet per day. IOG will own 100% and operate the pipeline giving the company control from field to market.
No tariff will be payable for the transportation of the gas to Bacton; however, a processing tariff will be payable to Perenco, the terminal owner.
A spokesperson added: "Upon completion of the acquisition IOG will undertake an intelligent pigging inspection to ensure the pipeline's integrity for safe re-use. When completed, the company intends to export gas from IOG's Blythe and Vulcan Satellite hubs once they are in production. These two hubs require an estimated maximum throughput of approximately 150 MMcfd – well within the pipeline's anticipated capacity. The company therefore expects the pipeline to have sufficient capacity to accommodate the export of gas from the Harvey discovery, subject to its successful appraisal."
IOG also revealed plans to acquire onshore reception facilities at the Perenco Bacton terminal. A period of exclusivity has been agreed until the end of September 2018.
The Vulcan Satellites consist of three fields, Vulcan East, Vulcan North West and Vulcan South, which hold independently estimated 2C resources of 77.4 BCF, 131.3 BCF and 112.0 BCF respectively, 320.7 BCF collectively.
The Blythe hub licences comprise Blythe, Elgood, Hambleton, Truman and Harvey.
The Blythe gas discovery in the Rotliegendes Leman formation straddles Blocks 48/22b and 48/23a in the Southern North Sea in licence P1736. The Blythe Leman reservoir needs no further appraisal and has independently verified 2P reserves of 34.3 BCF (6.1 MMBoe).
Recommended for you

HSE finds more than 400 overdue repair orders during Perenco inspection