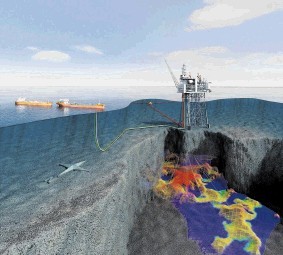 Statoil has said preparations are being made to transport the Mariner topside to the North Sea despite reports casting doubt on the future of the yard handling its construction.
Statoil said the topside modules for the £4.5billion Mariner development were nearing completion at Daewoo Shipbuilding and Marine Engineering in South Korea.
The Norwegian firm − which operates and holds 65.11% of Mariner, east of Shetland − has said it expects sail-away in the first half of 2017 with first oil to follow in 2018.
But Daewoo is scheduled to meet bondholders next week in an effort to agree a refinancing of its 14.4trillion won debt pile.
Choi Gwang-shik, an analyst at HI Investment and Securities Co in Seoul, was quoted as saying in a media report that Daewoo "would no longer exist" if South Korea's National Pension Service (NPS) rejects the plan.
NPS is understood to be one of Daewoo's main creditors.
If talks break down, Daewoo will be subject to mandatory court receivership and debt restructuring, said Joung Young-suk, head of corporate restructuring at Korea Development Bank, the shipbuilder's majority shareholder.
A Daewoo spokesperson told Bloomberg the firm would "do its best" to convince the bondholders to accept the restructuring plan.
Delays with the topside modules at Daewoo were a factor in Statoil's decision to put back the target date for first oil by a year to 2018.
Despite the uncertainty surrounding Daewoo, a Statoil spokesperson confirmed yesterday that the company was still targeting targeting sail-away next month.
The spokesperson said: "The Mariner topside modules are in the final stages of construction. Preparations are under way to ship the modules in May this year using five heavy transport vessels."