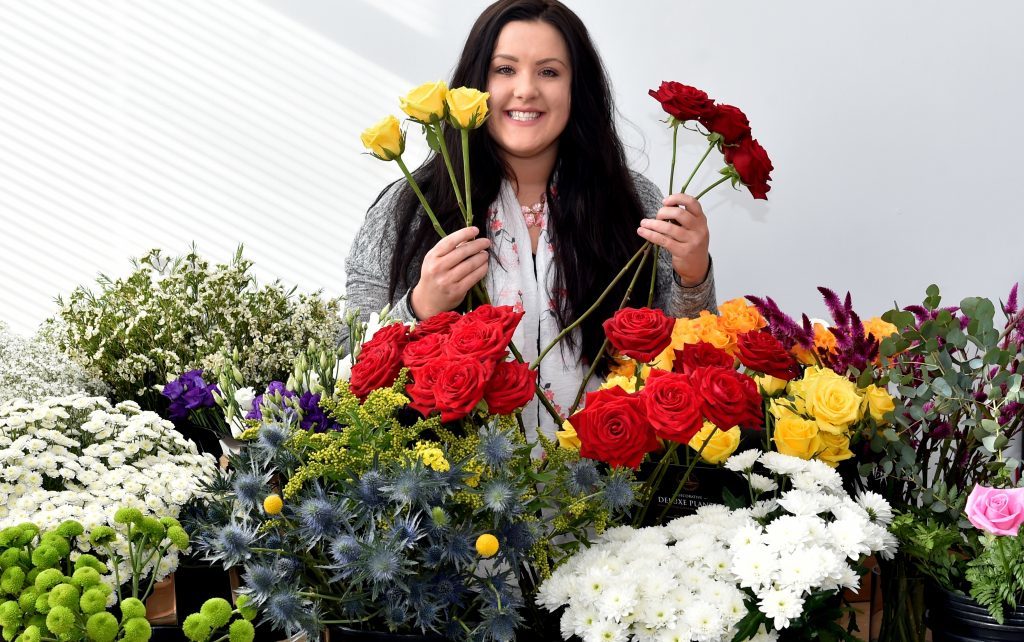 A chance encounter after redundancy seeded a rosy future for an out-of-work oil worker.
Rachael Sutherland, 25, worked in the oil and gas industry all her working life.
But it was until she was let go that she put her 'green fingers' to good use.
And her new flower business is blooming.
The former Document Controller had spent nine years in total working in oil and gas before being made redundant.
While it was hard to take, it was not unexpected.
Ms Sutherland said: "It was a fairly hostile atmosphere as we weren't sure who would be next. In the end, all of us ended up getting cut."
Having been made let go in July of last year, she set up the 'Enchanted Florist' three months later.
It was her boyfriend Jonny that helped her to make her first steps as a florist.
Having heard that a colleague was hoping to buy flowers to ask someone out on a date, he suggested that Rachael could put something together.
After some initial hesitation, she agreed to take on the job.
Miss Sutherland said: "I did the bouquet for him and it worked, so they're now together.
"With the profit from that bouquet, which was £15, I bought more flowers and I've just built it from there."
The offer came at a good time, as Rachael said she was frustrated with "applying, applying, applying" for jobs and getting nothing.
Since opening her business Enchanted Flowers six months ago it has received over 1,000 likes on Facebook and nearly 100 positive reviews.
And Miss Sutherland has no desire to get back in to the oil industry.
She said: "It means that I can work from home I can do my own hours. I can work late at night but then I don't need to start until later in the morning.
"It's just nice to be your own boss and to know that the hard work you're doing will go back to you."
While admitting that the work is different from what she was used to in the oil and gas industry, it has been no less hectic as she does most of the work herself, with occasional support from her family.
She said: "Valentine's Day and Mother's Day we had no sleep for three days straight.
"A lot of other places they just make the flowers and then hand them to the delivery driver and that's it, whereas I'm taking the orders, doing the social media, taking in all the stock, doing the bouquets and then getting them to people. It was a whole family thing on Valentine's Day and Mother's Day."
With several friends still working in the industry, Ms Sutherland knows that it might be a stressful time for them, and she hopes the job situation will pick up.
But she doesn't feel that being made redundant has to be a negative experience, and she would advise others to consider giving their own business a go.
"I would tell them to go for it but I'm my own worst enemy because people used to tell me this all the time, but the fact of the matter is I didn't have any money anyway – so there was nothing to lose."