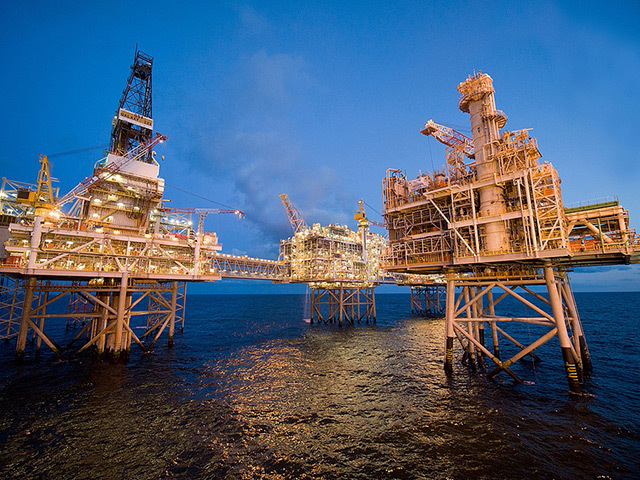 Three North Sea deals were among the top 10 non-US upstream oil and gas acquisitions in the first quarter of 2017, a new report said.
Mergers and acquisitions worth $39billion were announced outside the US during the three months, according to independent oil and gas researcher 1Derrick.
Sixty-five percent of that total was accounted for by Canadian transactions, driven by two mega oil sands transactions.
ConocoPhillips divested oil sands and deep basin gas assets to Cenovus for $13.3billion and Shell sold bitumen projects to Canadian Natural Resources for $8.5billion.
In the UK North Sea, Shell agreed to the sale of assets to Chrysaor, backed by Harbour and EIG Global, for up to $3.8billion, while Delek Group said it would pay about $1billion for the remaining 80.3% stake in Ithaca Energy.
ExxonMobil announced a $1billion divestment of operated Norwegian Continental Shelf fields to HitecVision-backed Point Resources.
Mangesh Hirve, COO of 1Derrick, said private equity had "become active" during the period.
Mr Hirve said: "Internationally, deals crossed the finishing line with transaction structures that included payments contingent on milestones and oil prices and kept some decommissioning liabilities with the sellers."
In the US, $23billion worth of M&A deals were announced during the three months, taking the global total above $60billion.
It means Q1 2017 was the strongest first quarter in the past decade for upstream M&A.
Fourteen of the top 20 US deals were in the Permian Basin, including the three largest.
ExxonMobil acquired Delaware Basin assets in New Mexico from the Bass brothers for $5.6billion, Noble Energy announced the $3.2billion purchase of Delaware Basin focused Clayton Williams, and Parsley Energy acquired $2.8billion in acreage in Midland Basin from private equity (PE) backed Double Eagle Energy.
1Derrick managing director Ajit Thomas said: "Permian deals continued to dominate the US M&A market, reaching a new quarterly record at $17billion in deal value.
"Buyers were clearly scrambling to get their hands on what they could in the best tight oil play in the world before all opportunities got taken up."
In Africa, ExxonMobil acquired 25% working interest in Area-4, Mozambique from Eni and Shell divested Gabon assets to Carlyle Group backed Assala Energy.
Tullow divested interests in Lake Albert project, Uganda, to China's CNOOC and French Major Total.
Recommended for you

League table: Which oil and gas firms produce most emissions?