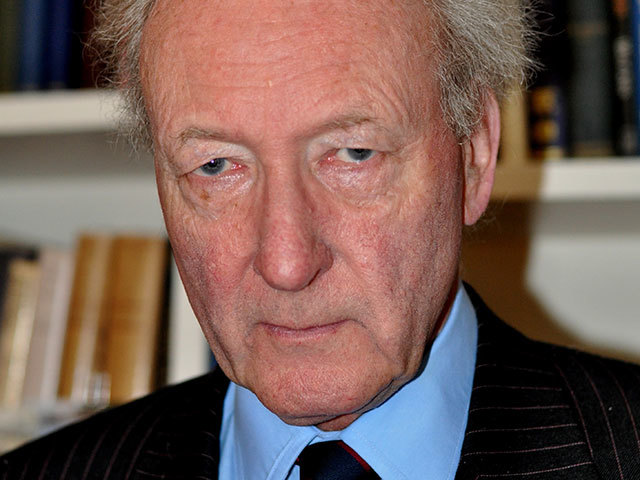 A UK oil and gas pioneer has said that the exploitation of so-called small pools could herald a "North Sea phase two".
Algy Cluff, who was involved in the discovery of the Buchan field 40 years ago, said there is "increased positivity" in the region and affirmed to investors of Cluff Natural Resources (CNR) that the firm's "destiny is directly linked to the North Sea".
Mr Cluff spelled out four reasons why the UKCS remains an attractive option for investment yesterday. CNR, which currently makes no revenue, also revealed that the firm's losses have narrowed while its cash position has improved in 2016.
Shares in CNR soared almost 16% higher as it set out some of the promising developments nearby the company's area of focus on gas assets in the South North Sea.
Mr Cluff said that while the market for oil and gas companies "remains challenging", he said that there has been "a significant improvement in sentiment, both within and towards the industry".
Setting out his rationale for investing exclusively in the basin, he argued that while many major oil companies believe it "no longer offers the prospect of major discoveries", they "may well be in error".
He added: "It is widely agreed that there remain many licences which contain high quality exploration targets. HMG (Her Majesty's Government) has the power to render those targets even more attractive by fiscal incentive."
His second and third points were that the North is "well run" and "secure".
His fourth reason was the estimated 3billion barrels of oil in small pools the Oil and Gas Authority (OGA) has identified, some of which Mr Cluff expects will be available to oil and gas firms in the upcoming 30th licensing round.
Mr Cluff said: "It is my view that this could herald a 'North Sea phase two' with the OGA estimating that as much as 3.4 billion barrels of oil equivalent is distributed amongst these pools."
Last year CNR raised £2.5million from investors. Earlier this week the AIM-listed company said a report estimated the value of one of its gas licences in the South North Sea could be worth up to £700million and that it had more than 20 potential investors interested farming in to the fields.
He added: "This study has confirmed our long-held conviction that exploring for gas in the Southern North Sea can deliver significant value for shareholders and the UK as a whole.
"Should exploration wells prove commercial quantities of gas in line with expectations, then these economics demonstrate that cost effective development options are readily available, a key consideration for any operator or investor looking at the company's exploration assets."
CNR shares closed 15.8% higher to 3.3p.
Recommended for you

CVC investment in clean energy start-ups reaches record-high