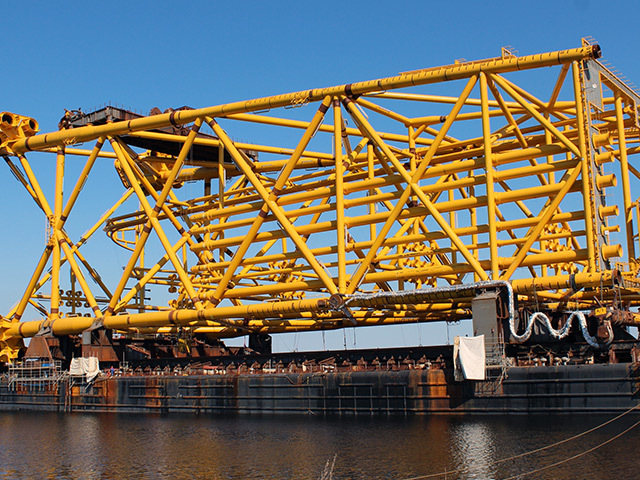 Norwegian engineering giant Kvaerner has experienced a "turbulent" market since the 2014 downturn.
That is how the firm described the environment for investment in new projects and operation of existing facilities as it released its first quarter results.
But the Oslo headquartered firm also said it had "identified a growth" in the number of prospects which oil companies expect to be sanctioned over the next years.
However this was balanced with the acknowledgement the majority of the prospects are of a moderate not a large size.
In the first quarter, total revenues, including jointly controlled entities (Field Development segment), amounted to almost NOK 2.1 billion, with EBITDA of NOK 120million.
This was down slight from 2016 Q1 results of revenue 2.7billion NOK and an EBITDA of 123million.
Net financial income was narrow to a profit 3million NOK, compared to 2016's first quarter results of a loss of 34million NOK.
In spite of the challenging market, the order intake in first quarter amounted to NOK 6.6 billion. With that, the order backlog has increased to NOK 10.8 billion.
Kvaerner's president and chief executive officer, Jan Arve Haugan, said: "Throughout this market shift, Kvaerner has continued its high activity level and delivered solid results.
"Our activity is now lower for a period, as an effect of a market with few contracts to bid for over the last two years.
"However, much of this effect is compensated by the fact that our current projects are in phases where a large degree of the value creation is delivered by Kvaerner's own internal resources."
Recommended for you

Ithaca agrees $1billion deal for Marubeni North Sea assets: Report