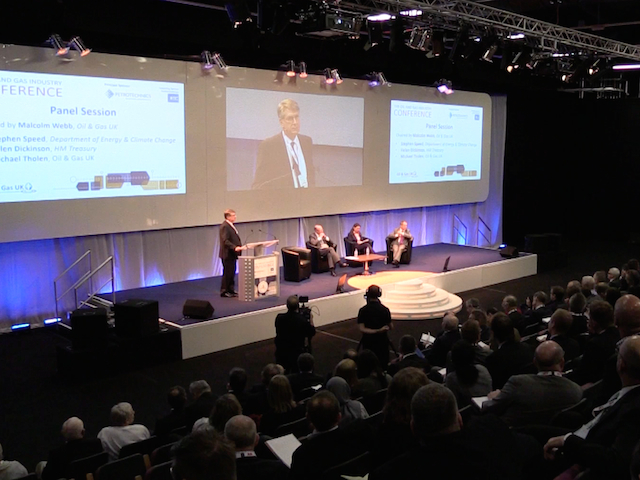 Oil and gas leaders from Shell, Total, Petrofac, Nexen, Chrysaor and Aker Solutions are to chair sessions on the future of the industry.
The top brass from some of the leading North Sea firms will be encouraging debate and pushing for progress on the sector's priority issues at Oil & Gas UK's 'Facing the Future' conference next month.
The event, sponsored by Total E&P UK Limited, is to be held at Aberdeen's Exhibition and Conference Centre on June 6.
Stephen Marcos Jones, Oil & Gas UK's director of business excellence, said: "Topics at the top of the industry agenda are investment stimulation; supply chain resilience; industrial strategy; health, safety & environment; industry vision and efficiency.
"These are the areas which demand industry-wide attention and commitment to help us seize the exciting new opportunities that remain on the UK Continental Shelf to deliver a sustainable oil and gas sector fit for the future."
Among the industry leaders will be Chrysaor chief executive Phil Kirk, whose firm took over around $3.8billion worth of North Sea assets from Shell earlier this year.
The Anglo Dutch supermajor will have their own representative in the form of Shell UK's upstream vice president Steve Phimster.
Tackling the topic of industrial Strategy will be Elizabeth Proust, managing director for Total E&P UK Limited.
She said: "This conference will be an opportunity to demonstrate the UK offshore industry's vision for the long-term future.
"Over the last three years the industry has significantly reduced its costs, demonstrated its resilience to a low price environment and is now improving its competitive edge through innovation.
"A positive long-term future also means a commitment to delivering clean, reliable and affordable energy for the UK. To achieve this vision, we have to mobilise our efforts across a wide spectrum from research, safety, efficient production to skills development.
"This year's conference gives us the opportunity to explore together our actions to ensure a bright future."
Ray Riddoch, managing director and senior vice president of Europe at Nexen Petroleum will give an insight in health and safety while Walter Thain, managing director, West, Engineering and Production Services, Petrofac, delivers a session on 'efficiency'.
Last but not least, supply chain resilience will be discussed by Craig Wiggins, senior vice president – Production Asset Services:Europe, Middle East and Africa, for Aker Solutions.
Recommended for you

Major new report delivers blunt message for North Sea industry