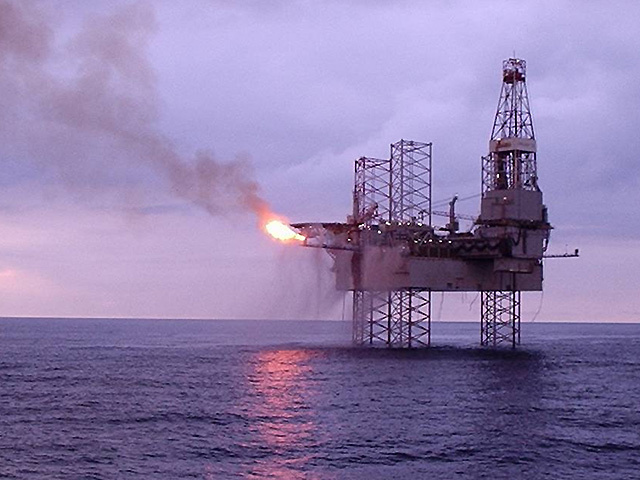 The SNP's depute leader has said he will "fight tooth and nail" to bring jobs back to the struggling oil and gas sector as he accused the Tories of having "twiddled their thumbs".
Angus Robertson hit out at the Conservatives' record in Government, saying they would rather "oversee the managed decline" of the North Sea than work to ensure the sector can "thrive over the long-term".
He was speaking as he unveiled four priorities aimed at boosting the sector which employed 450,000 people in the UK at its peak in 2014.
But the collapse in oil prices saw that total drop to 330,000 last year, according to industry body Oil and Gas UK.
The SNP is demanding the next UK government prioritises support for exploration in the North Sea, saying this will help ensure a "bright future" for the sector.
It wants loan guarantees to be made available, and for the industry to be a priority in the UK's Brexit negotiations.
In addition, the party wants new incentive schemes to be brought in to encourage oil and gas firms to diversify into renewable energy, claiming this will allow existing skills and expertise to be used in a way that will protect jobs for the future.
Robertson said: "Scotland's oil and gas sector is emerging from the downturn, businesses are growing in confidence and people are getting back into work after a tough couple of years.
"Throughout that time, the SNP has sought to support those out of work to retrain in other sectors and we've invested in innovation. Meanwhile the Tories have twiddled their thumbs and made clear they would rather oversee the managed decline of the oil and gas sector than see it thrive over the long-term."
Robertson made the comments on a visit to ROVOP in Westhill, Aberdeenshire, a company which specialises in providing remotely operated underwater vehicles used by the sector.
Recommended for you

AREG Energy Futures conference to highlight size of prize for north-east