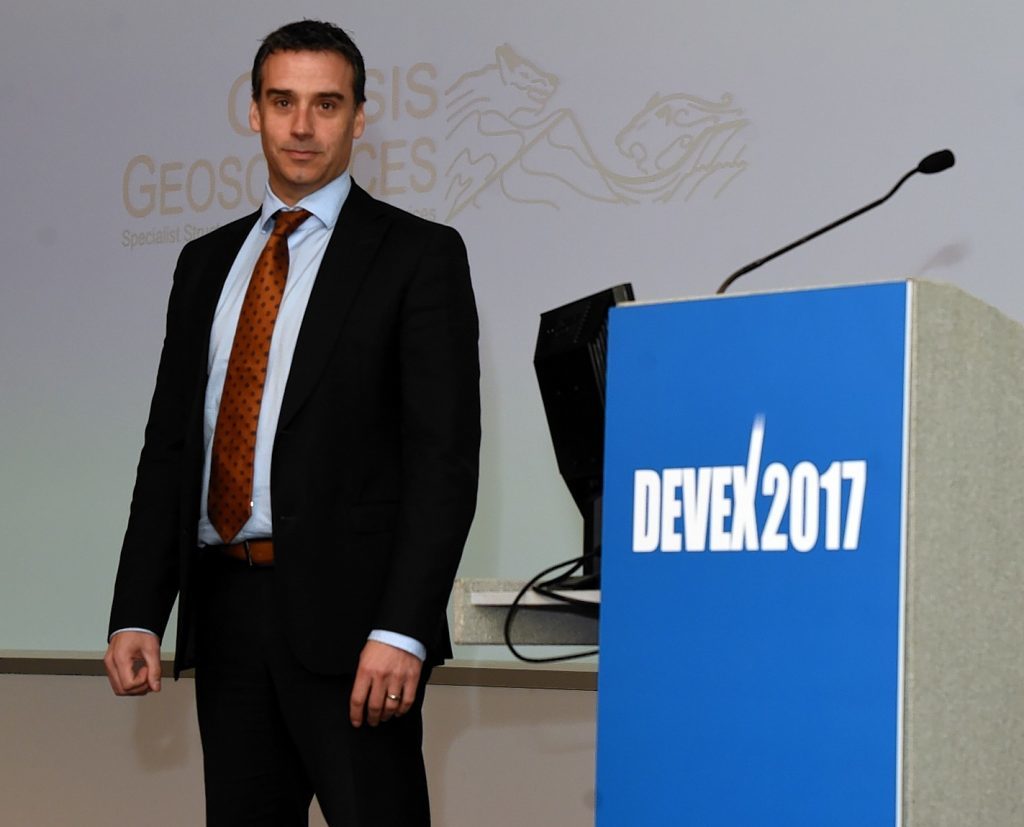 Chinese-owned Nexen plans to drill an exploration well west of Shetland in the coming weeks, one of its UK-based chiefs said yesterday.
Mike Backus, vice president, UK operations at Nexen, said the firm aimed to spud the high-pressure, high-temperature Craster prospect at the end of May.
Mr Backus also said Nexen would follow that up with an exploration well on Glengorm in the central North Sea in July.
In November, BP bought a 40% interest in the north and a 30% interest in the south of licence P2062, which includes the Craster prospect.
Nexen, which is owned by China National Offshore Oil Corporation, retained the operatorship of Craster.
Speaking at Devex 2017 − a two-day conference focusing on reservoir discovery, evaluation, development and recovery − Mr Backus said  Nexen had exciting growth plans and was "not in wind-down mode".
"This is probably as busy as we've been in years", Mr Backus told the audience at the Aberdeen Exhibition and Conference Centre.
He said there were signs that the downturn had not been wasted, pointing to "modest but encouraging" levels of mergers and acquisitions activity, and lower operating and drilling costs.
Mr Backus also said it was "easier to manage teams" in a low oil price environment because people were not always "thinking the grass is greener on the other side and jumping ship".
He said collaboration and innovation were thriving as operators were not forced to compete for resources as fiercely during a down-cycle.
Links with the supply chain are also strong at Nexen, which has a preference for extending contracts, rather than going out to tender, Mr Backus said.
He said the market was exhausted with tendering and that the company had recently agreed some "ultra-long" contract extensions.
"Why break good relationships for an extra 5-10% rate reduction when you can benefit more in the long-run by sticking with your suppliers," he said.
But he said the oil industry's story of the last two years was still "not great" as activity had dried up and a lot of knowledge and expertise had been lost.
He said an oil price of $50 was too low to allow most companies to make a profit.
Asked about Scotland's moratorium on fracking, Mr Backus said Nexen was active in shale in Canada and that while "societal concerns" were a factor, there were "very sustainable technical ways of developing the resource".
A moratorium on unconventional oil and gas development in Scotland has been in place since January 2015 while the government investigates evidence on its potential impact.
A consultation on fracking was launched earlier this year and finishes at the end of May. A final decision is expected to be made by ministers by the end of the year.
Wayne Fletcher, UK operations manager at ConocoPhillips, said shale had "huge potential".
Mr Fletcher added: "When you're in control of your energy future you can do so much more and that's something the people of this nation will have to grapple with and decide what they want."