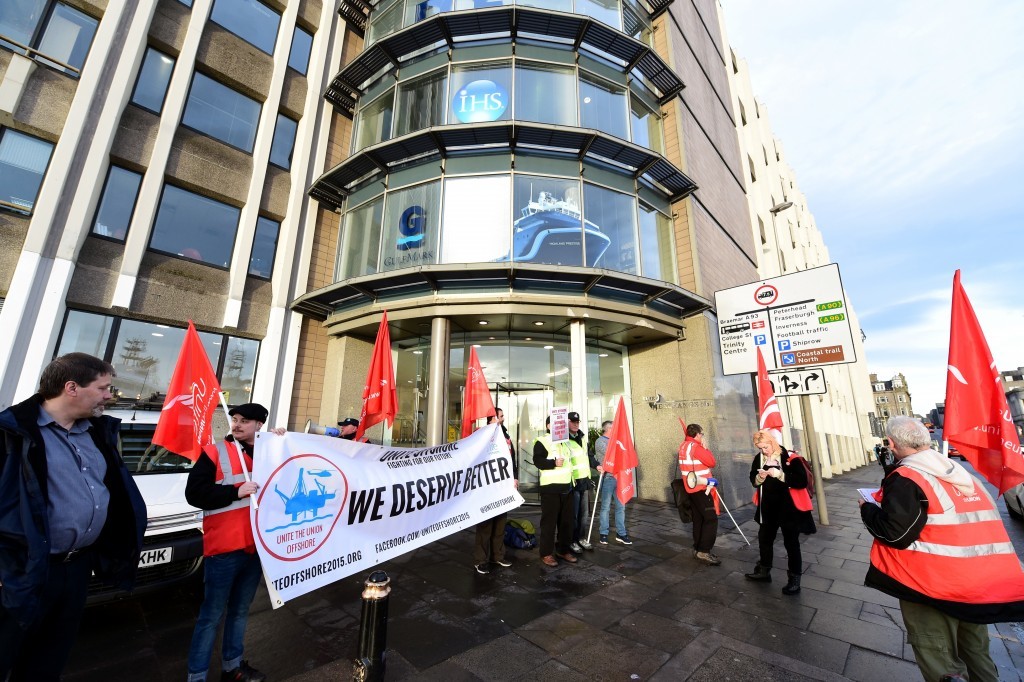 A trade union has launched a ballot to ask offshore caterers whether they want to vote on strike action.
Unite said the online "consultative" ballot opened on Monday and closes on June 2.
It said the process could result in "sustained periods of strike action" over summer.
In February, Unite and RMT said offshore caterers had rejected the latest contract offer from the Catering Offshore Trade Association (Cota).
They said the proposals would have frozen workers' pay at existing levels.
Cota has since "formally notified" the unions that it was not prepared to improve the offer.
Unite said yesterday: "Should our membership wish to be balloted for formal industrial action and the return from that ballot gives union members the legal mandate to strike, it's likely that we will be looking at sustained periods of strike action over the coming months and possibly throughout the summer."
Cota has been contacted for comment.
It represents six catering firms, including Aramark, Entier, ESS, Foss & Esg, Sodexo and Trinity International Services.
Recommended for you

The Energy Voice guide to North Sea strike action