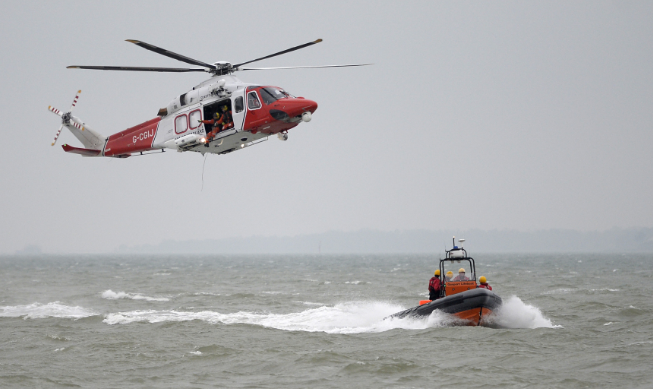 Police searching for a man who went missing from an oil rig around 90 miles east of Shetland have said there are no "apparent suspicious circumstances" surrounding his disappearance.
An extensive operation, including police vessels and coastguard helicopters, scoured the waters around the Noble Lloyd Noble installation in the Mariner Field yesterday.
The alarm was first raised at around 9.20pm on Tuesday night after a 49-year-old, understood to be Steven Sutherland, who is from the Aberdeen area, couldn't be found on board the platform.
An emergency response team was sent by the operators to assist in the search.
The expansive hunt continued for much of yesterday, but by the afternoon it had been scaled back.
Rescue vessels are still looking around the area, and a team of officers led by Detective Inspector Norman Stevenson have been flown offshore to carry out inquiries and assist those at the installation.
DI Stevenson said: "An extensive search has been carried out which has involved a search and rescue helicopter as well as standby vessels and a platform supply vessel.
"The next of kin of the man have been informed of the ongoing inquiries, and further information will be made available to the public when we have it.
"There are no apparent suspicious circumstances."
A spokeswoman for the Maritime and Coastguard Agency said: "A UK coastguard helicopter, an offshore support vessel and other vessels in the area searched overnight for a man missing off an offshore mobile drilling rig.
"The search was co-ordinated by the UK coastguard."
Yesterday, all operations on the rig had been stood down.
Noble Lloyd Noble is one of the world's largest jack-up rigs, and has legs that can lower all the way down to the sea floor.
The waters around it around 500ft deep, and the rig itself can drill down to 32,000ft.
A Noble Drilling spokeswoman said: "Our priority is the safety of all personnel on board.
"We are assisting in the search operation for the missing person, and supporting next of kin and colleagues."
Recommended for you

Work halted on flagship IOG project after 'issue' with oil rig leg