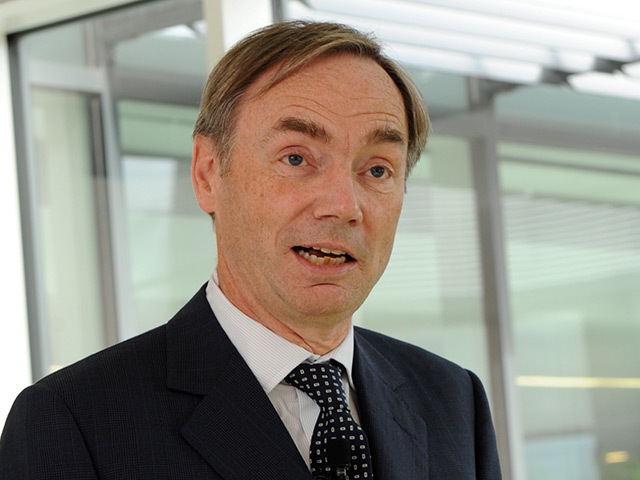 The man heading up the newest player in the North Sea said yesterday the firm had only just started on its asset portfolio.
Sam Laidlaw is chief executive of Neptune Energy and was speaking as the dust settled on a £3.9billion deal to acquire the oil and gas exploration and production interests of French energy giant Engie.
Neptune is backed by private-equity firms Carlyle Group and CVC Capital Partners, giving it plenty of juice for further acquisitions.
It is also supported by a Chinese sovereign investor, which is understood to be upping its stake in Engie's Exploration and Production International (EPI) business from 30% to 49%.
Mr Laidlaw, a former CEO at Scottish Gas owner Centrica, said EPI was an ideal platform for bolt-on acquisitions.
He added: "We were attracted to it because of its long-life assets, with growth and relatively low operating costs.
"This is not the end of the story by any means. In fact, we've only just started and we now want to build on this with bolt-on businesses."
EPI, through its UK exploration and production (E&P) subsidiary, operates the Cygnus and Juliet gas fields in the southern North Sea.
It also has interests in the central North Sea and west of Shetland.
Overseas, Paris headquartered EPI has upstream oil and gas interests in Norway, Germany, the Netherlands, Indonesia, Algeria and Egypt.
Asked if there were more opportunities in the UK North Sea, Mr Laidlaw said: "We do have deep pockets to pursue further acquisitions, if we think they are a good fit.
"We want to continue to invest and grow the business. We will definitely look at opportunities in the North Sea. We are very focused on it."
Neptune's swoop on the Engie E&P business, with the deal expected to complete early next year at the latest, will see Neptune's workforce grow from just a handful of people to about 1,600 almost overnight.
Engie E&P UK is currently in the process of closing its London HQ, with some roles transferring to Aberdeen.
Engie, then called GDF Suez, invested in new North Sea operational headquarters in Aberdeen just a few years ago. GDF Suez House on North Esplanade West was officially opened in October 2014.
Neptune signed a binding agreement with Engie on Thursday, having eyed the French group's E&P assets since late last year.
Recommended for you

Neptune Energy sees windfall tax threatening investment