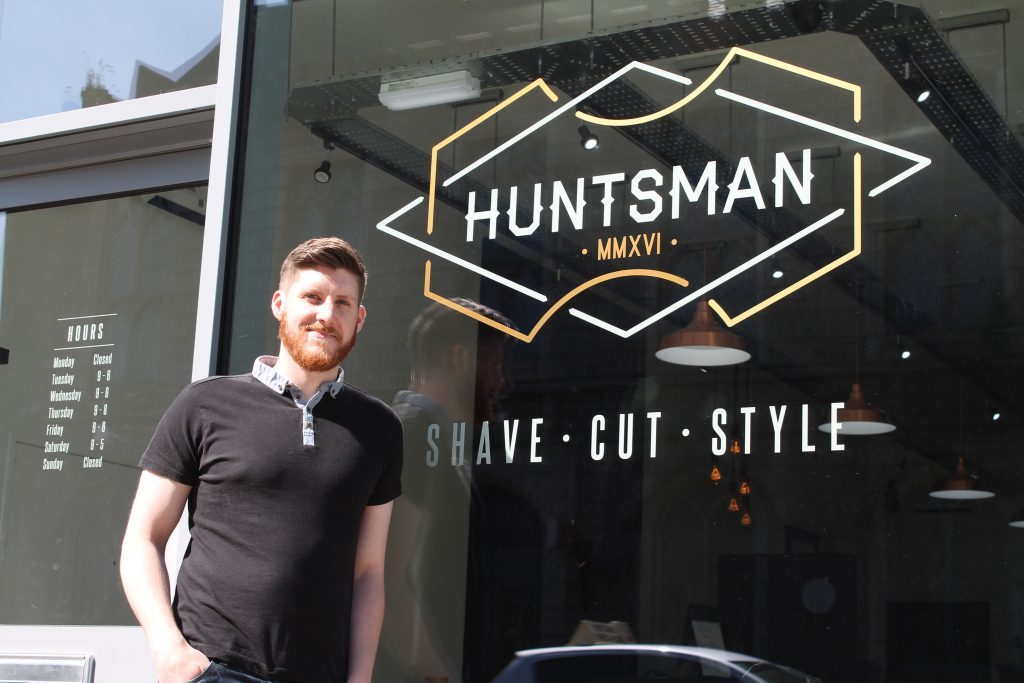 A former oil and gas worker has made the cut as a barber at an Aberdeen-based luxury gents barber after being made redundant.
Formerly a workshop technician at an oil and gas company, Marc Cran, from Insch, now works at Huntsman Barber in Aberdeen.
He made the career move after completing a specialist six-month course in barbering.
The 27-year-old is now a stylist at the city centre barbers, after he approached owner, Kyle Ross, on completion of his course.
Cran worked in oil and gas for seven years, but said he "lost confidence" in the industry after he was made redundant from two separate companies within the space of six months.
When deciding what career to pursue next, barbering immediately stood out to him, due to its creative and hands-on nature.
To help improve his employability and skillset, he then undertook a barbering course at the Scottish Barbering School. This involved living in Glasgow for three days a week and spending the remaining four days working at a local supermarket in Huntly.
Remarkably, he managed to juggle this heavy workload for four months without any days off, alongside looking after his two-year-old daughter.
It was this hard work and dedication that impressed future employer, Mr Ross, and subsequently landed him the job at Huntsman.
Mr Cran said: "It was the impact of the downturn that gave me the final push to try something different and take up a completely new career.
"I am actually really thankful that it did, as I am enjoying work a lot more and meeting new people every day.
"I get such satisfaction from seeing people leave my chair with a new-found confidence after getting their hair cut, I have never had that before."
Mr Ross said: "Marc is getting on really well at Huntsman, as he is both confident and competent in the role. I am very impressed with everything he has displayed so far and how quick he is to learn new skills.
"He has an eye for detail and is a complete perfectionist, which serves him very well in his new career as a barber. Our clients have really warmed to him and he is certainly a welcome addition to the Huntsman team."
Recommended for you

Ex-oil worker turns back on cold North Sea to make luxury hot tubs