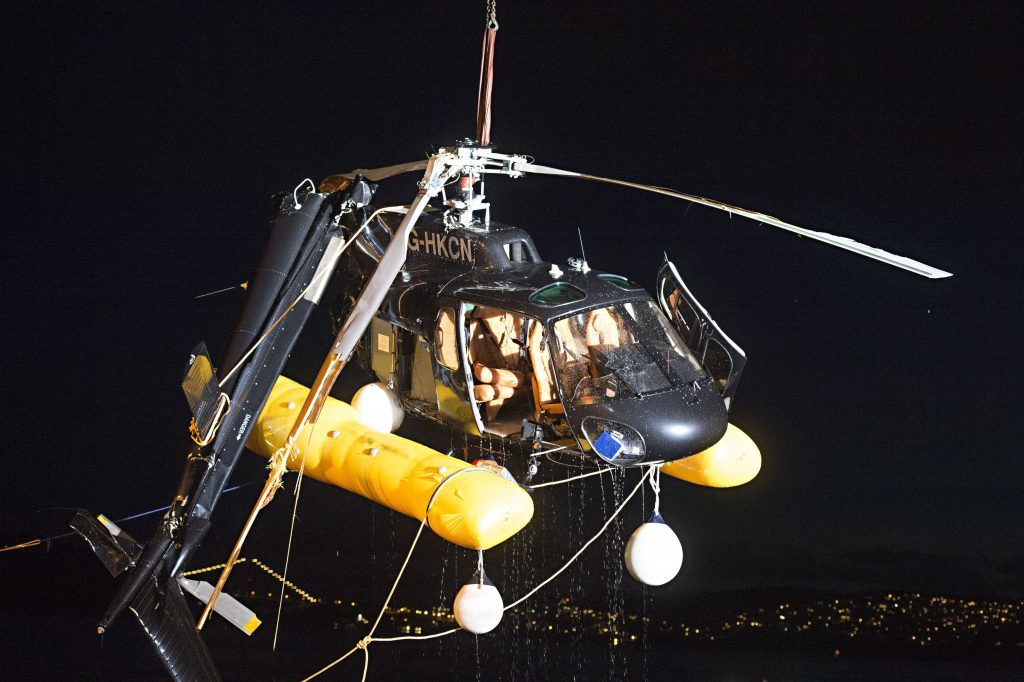 The European Aviation Safety Agency has issued an airworthiness directive for the Airbus A350 model helicopter – the same model that was involved in a crash in Bergen last week.
The crash happened after a tarpaulin got caught in its rotors as it tried to land on a luxury yacht in the city's harbour, leaving three Britons injured.
Today's directive said that during unscheduled maintenance on an AS 350 BA helicopter, a main rotor (MR) mast jet oil hose was found blocked.
The investigation found that the blockage was due to the presence of solder at the upper end of the hose.
The directive added: "This condition, if not detected and corrected, could lead to degradation of main rotor mast bearings, possibly resulting in loss of main rotor transmission function and consequent loss of control of the helicopter."
Helicopters included in the directive should be inspected within 30 days, or 30 flight hours, depending on which occurs first.
The directive applies to 15 models of the helicopter including the AS 350, AS 355 and EC 130 helicopters.
Recommended for you
X

Brent Bravo decommissioning project secures 150 Wood Group jobs