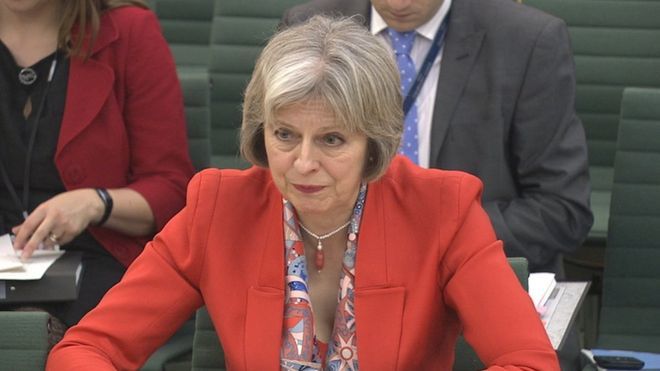 Curbs on excessive executive pay, stiff rules to govern pension abuse and British sovereign wealth funds from shale revenue are among a bevy of new business measures Theresa May is proposing if re-elected as Prime Minister.
The Conservatives have also promised to launch a number of UK sovereign wealth funds – or Future Britain funds – to bolster infrastructure spending, with some of the money coming from shale gas revenues and the sale of public assets.
Unveiling the Conservative party manifesto ahead of the General Election, Mrs May also vowed to update the rules on corporate takeovers to ensure foreign firms do not undermine British security if they buy energy, defence or telecoms infrastructure.
However, shares in utility companies pushed higher on the London Stock Exchange after she softened a pledge to introduce a price cap on standard variable tariffs, opting instead to launch an "independent review" into the price of energy bills.
Focusing on corporate pay, she said: "We believe people should be rewarded for their talents and efforts, but the public is rightly affronted by the remuneration of some corporate leaders."
The new measures would see pay awards of top bosses face "strict annual votes by shareholders", while publicly owned firms will have to publish the pay ratio between the board and their workforce.
In a bid to prevent another BHS-style collapse, the party pledged to arm the Pensions Regulator with the power to issue "punitive fines" or disqualify company directors, while making it a criminal offence for bosses to "deliberately or recklessly" put a pension scheme at risk.
She said: "The current powers of regulators and the Pension Protection Fund are insufficient to ensure that pension savers, pensioners and prudent company directors are protected from unscrupulous business owners."
Recommended for you

Sunak rules out freezing UK energy price cap as Truss holds back