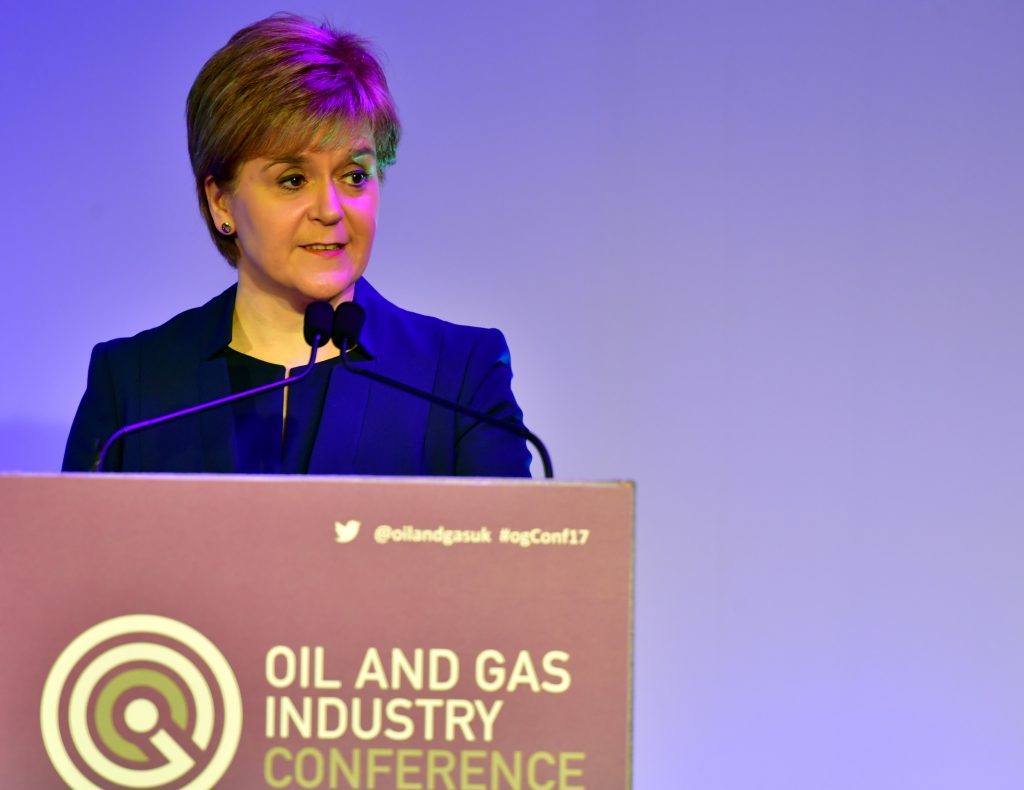 First Minister Nicola Sturgeon said yesterday that 60% of people supported by the Transition Training Fund (TTF) had gone on to find employment.
Ms Sturgeon added that many successful funding applicants had been recruited into the oil and gas sector once again.
She launched the TTF last year as part of the Scottish Government's response to the tens of thousands of job losses that have afflicted the oil and gas sector since 2014, when crude prices collapsed.
The £12million fund offers training grants to help people retrain for new jobs either in oil and gas, the wider energy sector, or engineering and manufacturing.
The training fund was unveiled in February 2016, but it had allocated money to just 91 people by the start of June last year, prompting criticism of government's efforts to support the sector.
But as of June 4, 2017, more than 2,180 funding applications had been approved.
Speaking at the Oil and Gas UK (OGUK) annual conference in Aberdeen, Ms Sturgeon said early signs indicated that the initiative was having the desired effect.
"We have an obligation to help those who have lost their jobs in recent years," she said.
"We want to help them find employment, in other sectors if necessary, but where possible in oil and gas.
"We do not want to lose people's talents, skill and experience and that's really important as we look ahead to a bright future for this industry.
"That's why the Energy Jobs Taskforce is working to maximise employment opportunities across the sector.
"As part of those efforts, more than 2,000 individuals have had applications approved for our Transition Training Fund.
"Initial surveys show that the fund has helped six out of 10 participants find employment, with a third of those people securing new opportunities within the oil and gas sector."
According to Skill Development Scotland, the survey findings were based on a sample of 275 participants, conducted via telephone from January to March.
OGUK chief executive Deirdre Michie said the Scottish Government had been a strong supporter of the sector and that the TTF had been "very useful".
Ms Sturgeon also used her speech to announce that spending on oil and gas innovation in Scotland nearly trebled last year.
Jackie Baillie MSP, Scottish Labour's economy spokeswoman, said: "Innovation is important, but the truth is Nicola Sturgeon's response to the oil and gas crisis has been anything but innovative or urgent.
"While the SNP has postured, thousands of people have lost their jobs and the North Sea has been left crying out for support.
"By voting Labour on June 8, people in Aberdeen and across the north-east can send a message to Nicola Sturgeon to drop her plans for a divisive second independence referendum and get back to the job of protecting our vital North Sea oil and gas industry."
Recommended for you

NSTA consults on new levy to fund carbon storage management