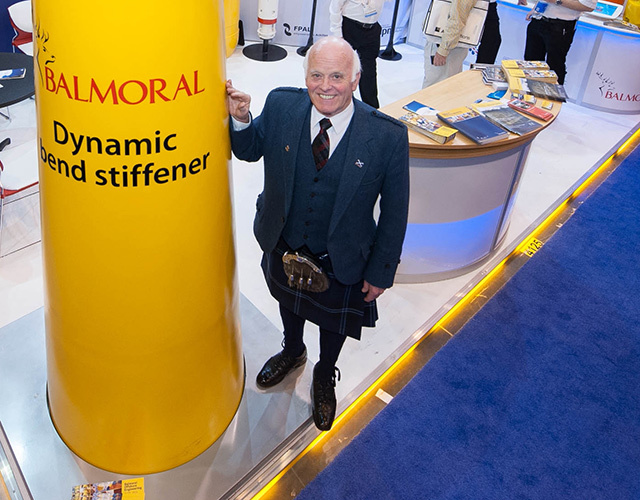 The boss of Aberdeen-based engineering firm Balmoral Group hopes a new property venture will help budding entrepreneurs follow in his footsteps.
Balmoral and business support organisation Elevator teamed up to created a new centre for start-ups and early stage firms.
The @balmoralHUB, situated at Balmoral Business Park on the south side of Aberdeen, is due to open in August.
Bamoral and Elevator say it will help to promote innovation and collaboration.
Managed by Elevator, a social enterprise dedicated to supporting entrepreneurs, business leaders and employees, @balmoralHUB spans three floors and two wings.
The purpose-built development has flexible office space, meeting rooms and co-working facilities for up to 25 businesses.
Balmoral chairman and managing director Jim Milne said: "This innovative collaboration with Elevator will ensure we continue to throw our full support behind the local business community in what continues to be a challenging economic climate.
"Elevator has a proven record of supporting and accelerating new and existing businesses to great success, and by opening our doors to provide state-of-the-art office space where new business leaders can come together and innovate will certainly allow our entrepreneurial culture to continue to flourish."
Mr Milne founded his firm in 1980 with five employees. The global energy service company now employs close to 600.
Elevator has been supplying flexible office space to new and existing businesses at locations from Perth to Forres for more than 155 years.
Karen Pugh, property director at the organisation, said: "Adding to our existing portfolio of 19 business centres across the north-east, the @balmoralHUB is definitely the jewel in our crown.
"Its modern design and high-tech facilities will help to create an atmosphere of collaboration and innovation amongst its tenants.
"As Elevator continues to guide them on their paths to success, whether through our business mentoring programmes or workshops, we cannot wait to see the results of this new partnership with the Balmoral Group."
Recommended for you

Royal opening for £420m Port of Aberdeen expansion