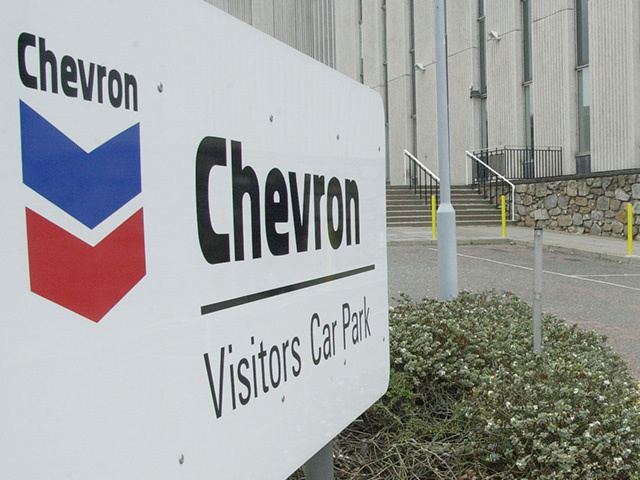 US major Chevron is getting ready to launch a fresh tender for a floating production, storage and offloading (FPSO) vessel for its giant Rosebank project in the UK North Sea.
Chevron said today that it was making progress on the front end engineering and design (Feed) work, "including the re-tendering process for the FPSO".
The firm, whose base for European upstream activities is in Aberdeen, said it would send out invitations to bidders for the project later this year.
Mike Tholen, upstream policy director with Oil & Gas UK, said the development proved that the North Sea has become more competitive.
Chevron, which is the operator for Rosebank, initially placed a £1.5billion order for the vessel with Hyundai Heavy Industries (HHI) in South Korea in 2013.
Drilling was slated to start in 2015, with first production three years later.
But the project was put on hold in the wake of the oil price collapse and fears were raised that the field would never be developed.
Chevron cancelled the FPSO contract with HHI in December 2016.
But Chevron said in January that it was mulling a new tender and today provided an update.
A Chevron spokesman said: "We are advancing the Rosebank project through front end engineering and design (Feed), including the re-tendering process for the FPSO.
"We expect to issue invitations to bid for the Rosebank FPSO work later this year.
"Chevron is working closely with the Rosebank joint venture participants to further improve project value and decrease execution risk as we progress through FEED.
"The Rosebank development is an important part of Chevron's UK portfolio, where the company has been active for more than 50 years, and Chevron is committed to maximising the economic recovery of UK resources."
HHI is thought to be keen to bid for the new contract, along with several other shipyards in Asia, Upstream reported, citing unidentified industry sources.
A final investment decision is now expected in early 2019.
Mr Tholen said: "Rosebank is an exciting resource in the UK continental shelf that could open up a fresh area on the west of Shetlands.
"The fact that Chevron continues to progress the project is proof that the UKCS has improved its competitiveness and that there are significant opportunities for the future."
Rosebank, which was discovered in 2004, lies about 80miles north-west of the Shetland Islands and is thought to contain as much as 240million barrels of potentially recoverable oil equivalent.
It was the first project to benefit from a £3billion tax allowance for fields deeper than 3,280 feet and with more than 180million barrels of reserves, announced in the March 2012 Budget.
Chevron holds a 40% stake in Rosebank, Suncor Energy has 30% and Siccar Point has 20%.
In May, petrochemicals giant Ineos announced a deal to buy Dong Energy's entire oil and gas business, including a 10% stake in Rosebank, for £1billion.
Recommended for you

Up to 1,600 jobs expected from £8bn Rosebank megaproject